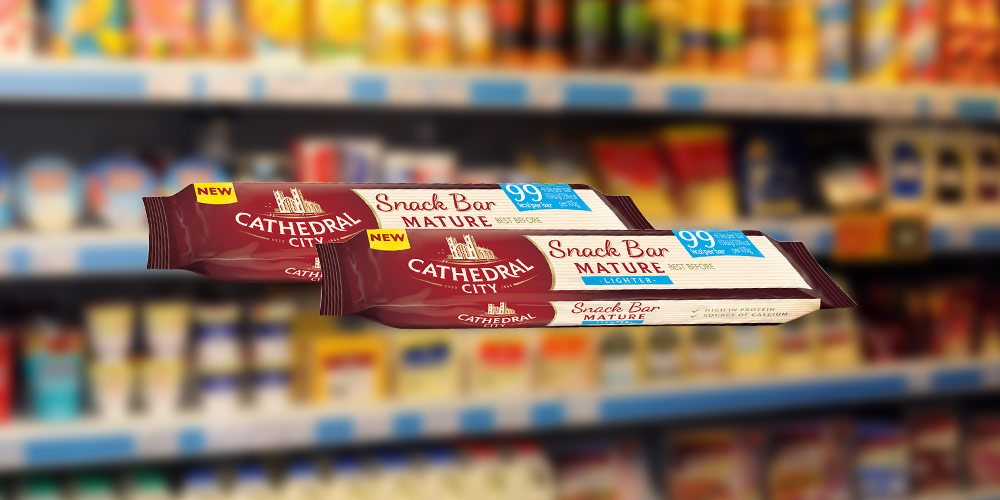 Shoppers looking for a healthier snack are the target of Cathedral City's new Snack Bar, which is available to stock now.
The bars come in Mature and Mature Lighters flavours in 30g packs, RRP 60p, in cases of 12.
Will Hemmings, head of cheese marketing, said: "Our mature lighter bar has 99 calories, which makes it a very credible alternative to a small bag of crisps or a cereal bar."
The cheese snacking sector is currently worth £41m to convenience stores and adult snacking grew by 44% in the past year.