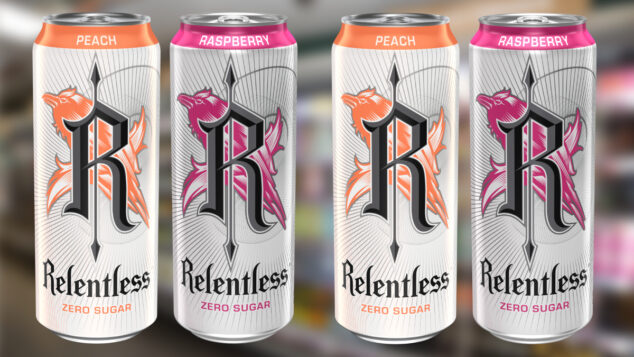 Coca-Cola Europacific Partners (CCEP) has launched a new Relentless Zero Sugar range in Peach and Raspberry varieties.
Available now in 500ml cans, the new range has a white pack design to highlight the brand's 'R' motif in the centre of the can.
Currently, Relentless is worth more than £46m and up 10% in value in the past year. The supplier intends to use the launch to capitalise on the growing appetite for sugar-free soft drinks amid impending HFSS restrictions.
Monster launches Ultra Gold and Juiced Khaotic varieties
CCEP will support the launch of Relentless Zero Sugar with a marketing campaign which will include digital, influencer and in-store marketing.
There will also be new PoS materials including shelf strips, totems, wobblers and free-standing display units for retailers to drive excitement in-store.
Read more product news