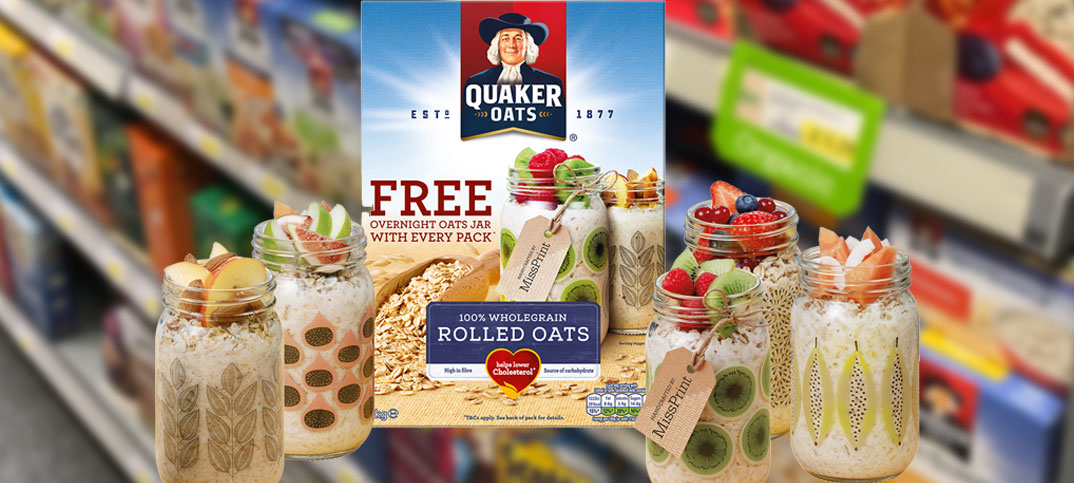 Convenience retailers can drive porridge sales this summer as Quaker Oats launches a mason jar giveaway.
The on-pack promotion will run until the end of July on 1kg Quaker Oats packs. Each pack will contain a code that shoppers can enter online to win one of five jars.
The promotion encourages shoppers to keep oats in the fridge overnight and eat in the morning with different toppings.
Eric Williams, Quaker Oats marketing manager, said: "Overnight oats is a trend which is gaining momentum. There is a huge opportunity for retailers to drive sales outside of the usual season for porridge with this chilled format."
The brand will also give away jars and share recipes online.