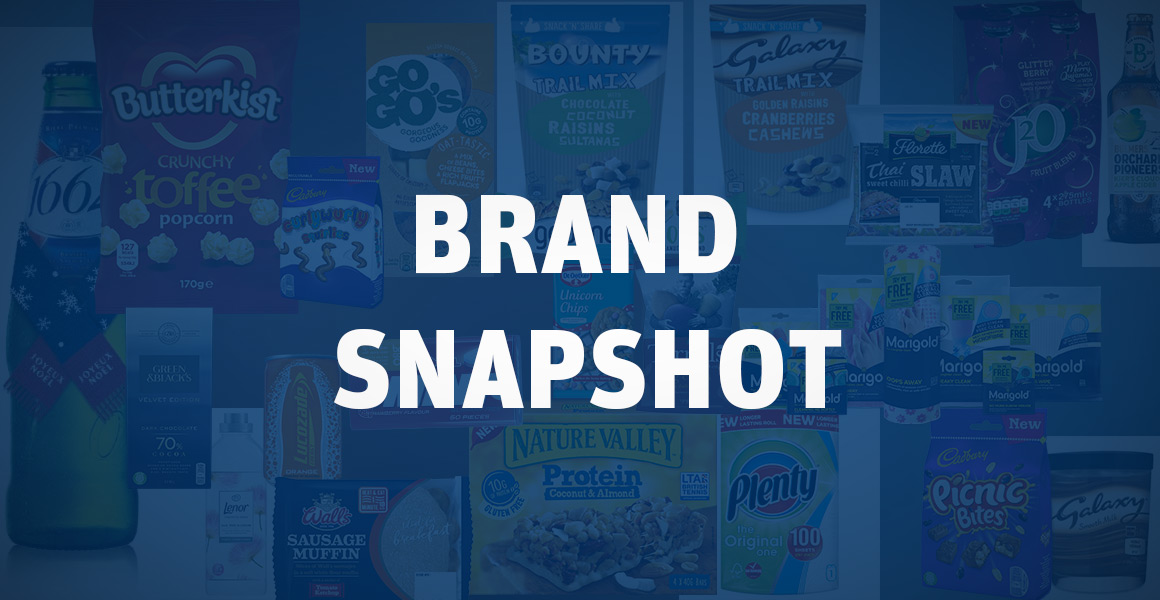 As good as gold
Del Monte's new Gold premium range features two products: Gold Pineapple Chunks in Juice and Gold Pineapple Slices in Juice.
Sure to stay fresh
Unilever has extended its Sure portfolio with Sure Invisible Antibacterial Anti-Perspirant, available in male and female variants.
Pop these on shelves
Walkers Poppables by PepsiCo are new light and airy potato snacks available to the convenience channel at the end of this month.
Transatlantic treats
After its success in the US market, Pladis is launching Flipz, a chocolate-covered pretzel snack, here in the UK.
The winning spirit
Loch Lomond Whiskies has announced a five-year deal to become official spirit of The Open and Women's British Open golf championships.
If you like Piña Coladas…
Pernod Ricard's Malibu Piña Colada cans are targeted at 18- to 24-year-olds, and are available across the convenience and wholesale channel now.
Lucozade Energy Orange
Lucozade Energy's best-selling flavour is the hero of a new £10m above-the-line campaign driving shoppers into stores this summer.
Lucozade Energy Original
The Lucozade Energy range brings in more than £2,0001 in sales to the average store each year, so should form the basis of your drinks selection in the chiller.
1 EXT IRI Symbols & Independents, GB, latest 52 week data ending 25.02.18
Lucozade Zero
Attract shoppers looking for zero-sugar drinks and boost your sales by £5002 with the Lucozade Zero range. Stock up now!
2 IRI Worldpanel, 52 weeks to 25/02/2018, Convenience channel total £ value of Lucozade Zero divided by total number of stores selling