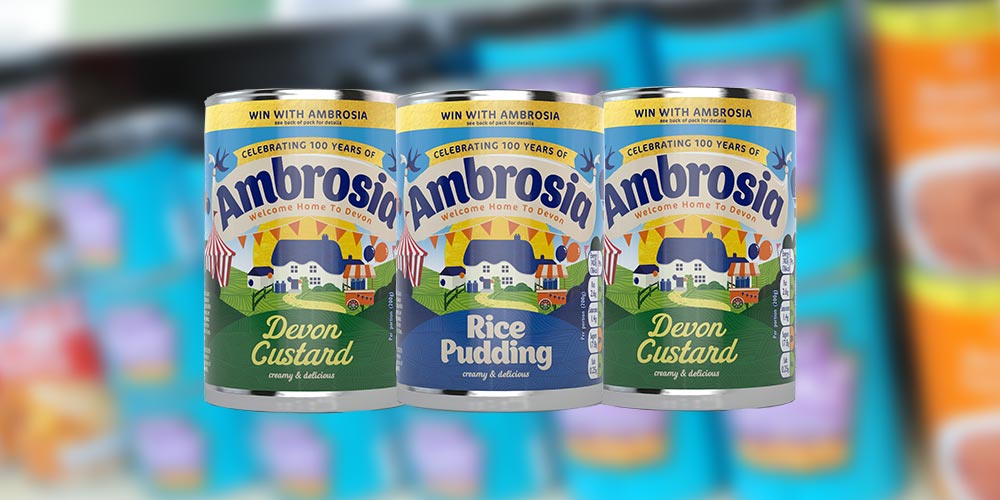 Your shoppers have the chance to win one of 1,200 prizes this month as Ambrosia launches a new on-pack promotion for its 100th anniversary.
Running for the whole of 2017, the promotion will give away 100 prizes a month, such as weekends away to the West Country, festival and cinema tickets, vouchers and hampers.
The packs encourage shoppers to visit the brand's new website and upload a picture of them enjoying Ambrosia to enter the draw.
The campaign will be backed by PR and social media activity from April.