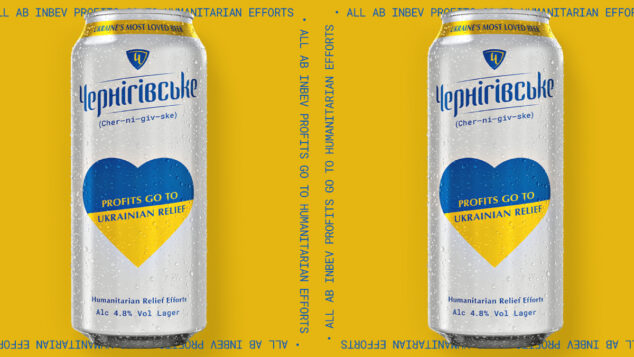 Budweiser Brewing Group UK has announced it will launch Ukrainian beer brand Chernigivske across UK hospitality and retail.
All profits from sales of the beer will distributed among charitable organisations including Caritas internationalis to support humanitarian relief efforts.
AB InBev is guaranteeing at least $5m in total sales across on- and off-trade.
Retailers boycott Russian goods and raise money in support of the people of Ukraine
Anna Rudenko, marketing director for Chernigivske in Ukraine, said: "I am proud that we can launch Chernigivske in the UK to support humanitarian relief. Chernigivske has been enjoyed by generations of Ukrainians. As a brewer, we can use our daily interactions with consumers to bring this beer to market and enable consumers to support humanitarian relief efforts."
Chernigivske will be available to stock from mid-April. Retailers interested in stocking the beer are encouraged to visit budweiserbrewinggroup.co.uk/site/contact/enquiries
Read more product news