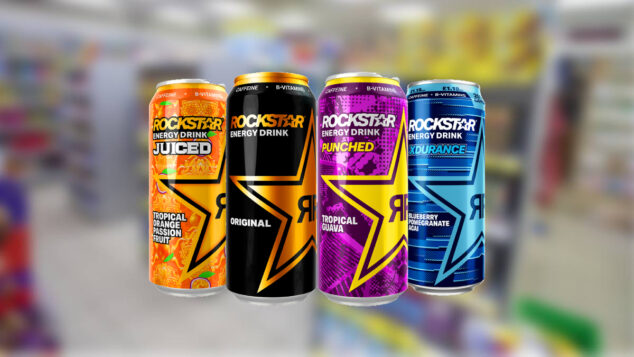 Britvic is relaunching Rockstar Energy this month with a new pack design, reformulation of its original flavour, and a multipack to capitalise on increasing demand for take-home formats.
The rebrand is aimed at attracting new customers through a more premium design, with stronger flavour messaging.
Brtivic's David Laidler unveils the details of Rockstar's relaunch and what it means for independent convenience retailers
Lucozade Energy adds two new pack formats
Additionally, Rockstar's entire range will be available in a 500ml format, with the Original flavour available in a four-pack.
Britvic has also reformulated the Original flavour to add Vitamin C.
The supplier will be supporting the rebrand with a new digital campaign, in-store, out-of-home, and digital points of sale from 14 June.
"It's not worth £1bn for nothing" – how retailers can make sure they are capitalising on every segment of the energy market
'Next-generation energy' with the launch of Rubicon Raw
Phil Sanders, out-of-home commercial director at Britvic, said: "The impactful new look includes our price-marked-pack cans, which are essential for convenience retailers as they allow stores to offer value to their customers.
Are you stocking Rockstar's core four? Find out what the brand recommends stores stock to drive their sales
"We have also seen more people doing their main shop at their local convenience store, so the take-home four-pack offer will allow shoppers to purchase Rockstar for drinking later too."
The launch comes at a time when stimulants account for 78% of the total soft drinks value growth in the past three years.
The Rockstar core range includes Original, Punched Tropical Guava, Xdurance Blueberry Pomegranate Acai and Juiced Tropical Orange & Passionfruit. Its full range contains 13 flavours in total, with varieties like Baja Juiced El Mango, Punched Sour Bubble Burst and Juiced Passion Frutas.
"Choice is really important. Full-sugar products still represent the majority of this category."
Read more product news