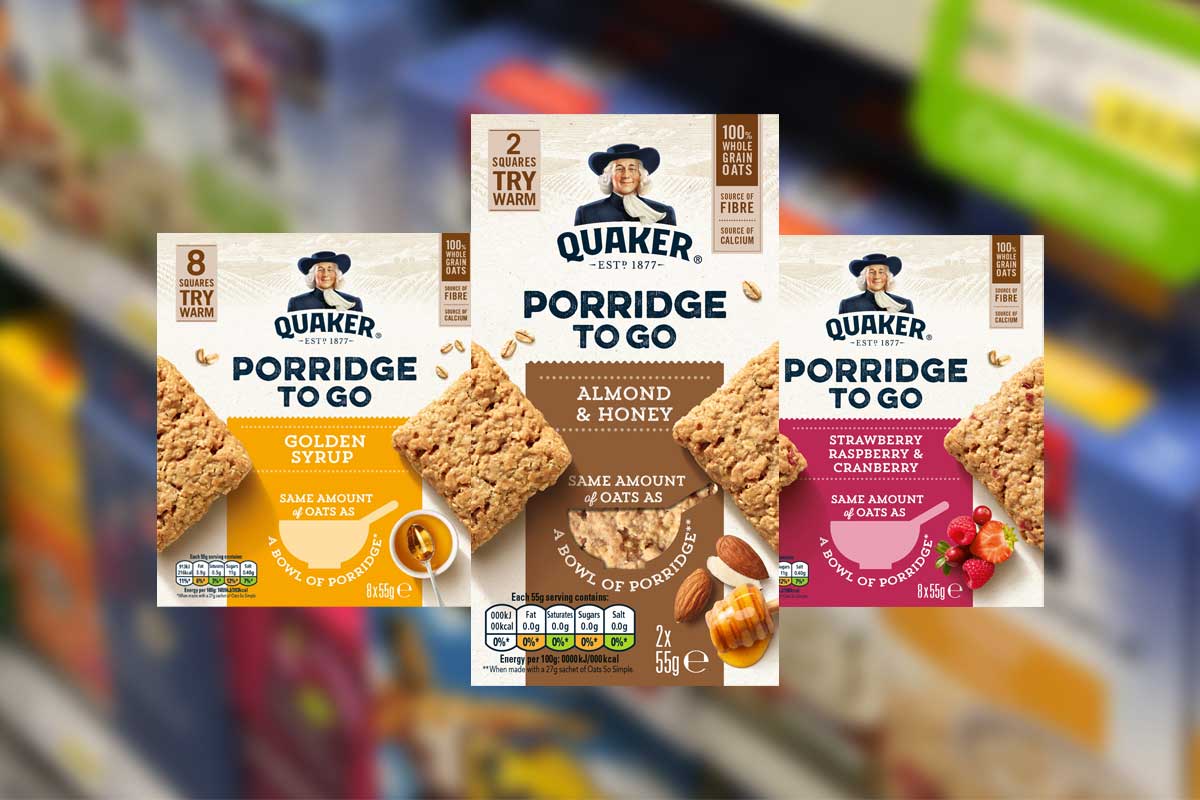 PepsiCo has launched a new Almond & Honey flavour and multipack format to its Quaker Porridge to Go range, after growing by 74% between 2018 and 2019.
The new flavour will be the first variety with nuts, and is in response to research that showed 45% of shoppers felt the best way to improve the range was to offer a greater variety of flavours, and nut flavours are the most appealing flavour. It comes with an RRP of £1.40 for two 55g bars.
Quaker Oats targets on-the-go shoppers with Breakfast Squares and Fruit & Oat Squeeze Pouches
Danielle Mendham, Quaker brand manager, said: "Research has shown that three quarters of Quaker Porridge to Go sales are pre-planned and that shoppers would be encouraged to buy the bars more often in a multipack.
"So we're responding with the introduction of two new multipack formats across the current flavours: Golden Syrup and Strawberry, Raspberry & Cranberry (eight-pack)."
"The latest additions meet high demand for on-the-go breakfast options, which continue to see double digit growth. The new flavour and multipack format will offer retailers a great sales opportunity."