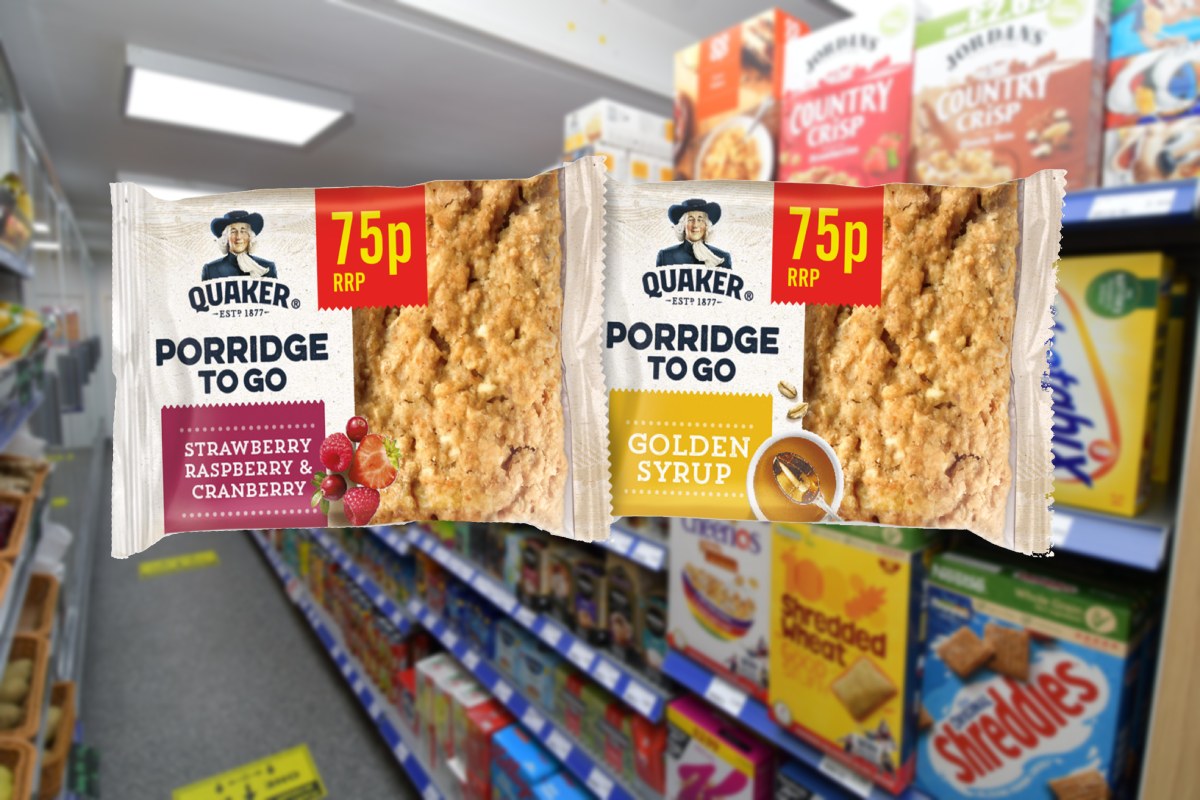 Retailers can now stock 75p price-marked pack (PMP) formats of Quaker Porridge to Go range, available in two flavours: Golden Syrup and Strawberry, Raspberry & Cranberry.
The new PMP format aims to meet shopper demand for convenient breakfast options, as well as value for money, with 62% of shoppers considering their spending more carefully, according to manufacturer PepsiCo.
Quaker Porridge to Go launches new flavour and multipack
Danielle Mendham, senior brand manager at Quaker, said: "Over the past year, we've seen shoppers become even more money-conscious in the impulse channel. With shoppers increasingly looking for products that offer value for money, we saw our total Quaker PMP range grow by almost 17%.
"We've also seen shopper behaviour towards breakfast change substantially, with consumers increasingly looking for convenient, on-the-go breakfast options that can be enjoyed at home. Consumer habits and priorities changed dramatically during 2020, with Brits eating 660m additional breakfasts."
Read more product news