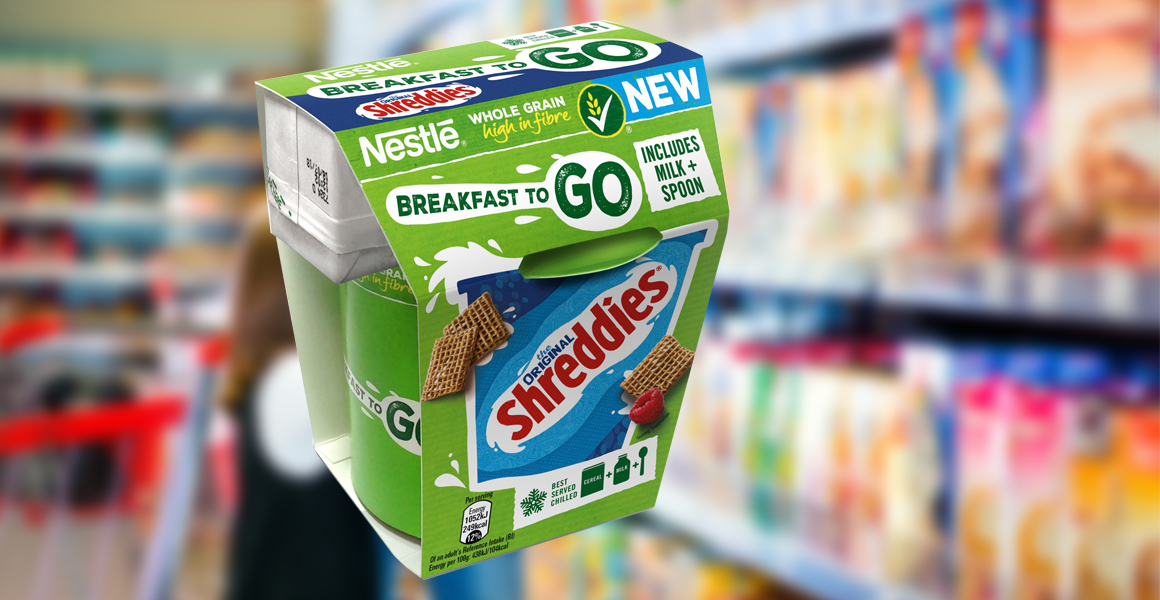 Nestlé Cereals has launched Breakfast to Go cereal packs, a pack containing 45g of cereal in a pot, a carton of milk and a spoon.
The range is available in two varieties, Original Shreddies and Shredded Wheat Honey and Nut. It comes in cases of four and has a RRP of £1.99 each.
Toby Baker, marketing director for UK and Australia at Nestlé Cereals, said: "The packs are aimed at time-pressured shoppers looking for a 'desk-fast' solution for breakfast. Sales are likely to be strong in urban centres or where people are on their way to work or near to transport links. The packs can also be sited in the chiller, with food-to-go or within the cereal aisle."
Bakers adds the packs tap into a growing sector where shoppers are prepared to pay a premium for a convenient solution.
"The out-of-home breakfast market was valued at £4.96bn in 2016, and is one of the few meal occasions in growth, with a 5.6% increase last year. The value of breakfast meals eaten out of the home was £2.30 compared to just £0.63p in the home," he says.