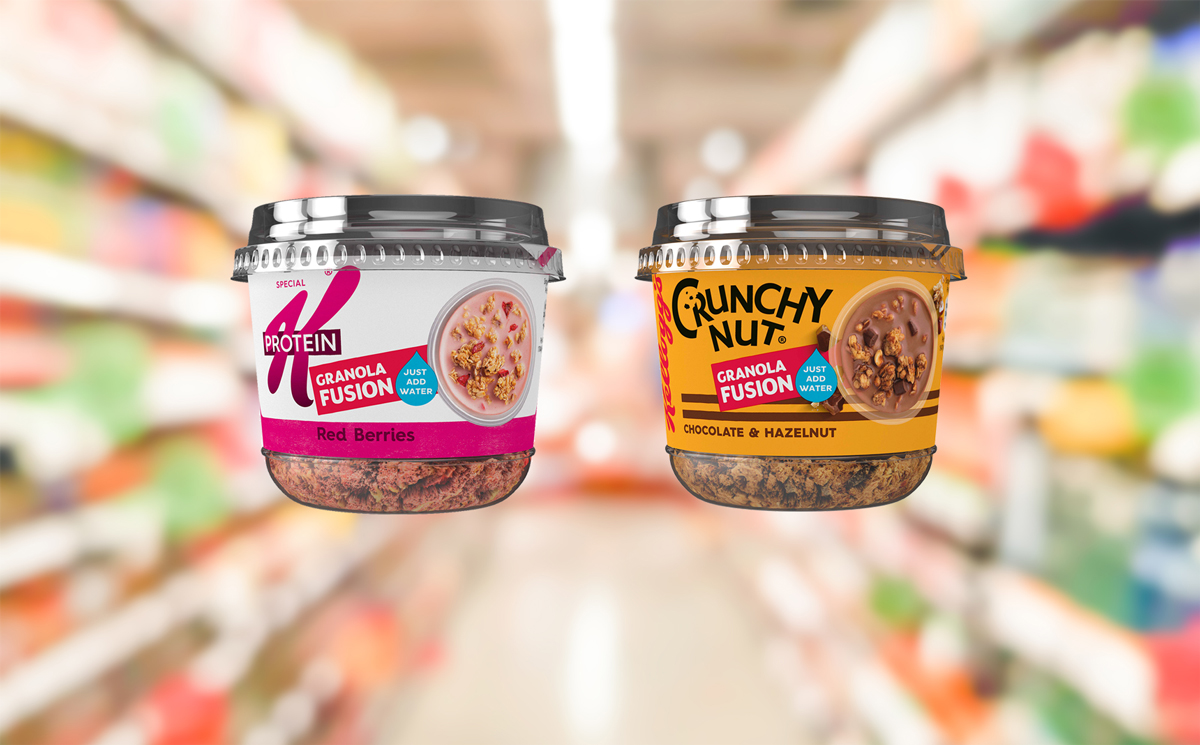 Kellogg's is moving into the on-the-go breakfast category with its new range of granola smoothie bowls and breakfast toppers.
The 'Kellogg to go' range includes a Kellogg's Crunchy Nut hazelnut and chocolate granola smoothie bowl, and a Special K protein granola smoothie bowl. Consumers just need to add water to them.
There will also be three portioned toppers available: Kellogg's Crunchy Nut hazelnut and chocolate granola, Protein Special K Red berries, and All-bran berry crunch.
The granola smoothie bowls (RRP £1.59) and toppers (RRP 60p) will be available in stores from February.
Healthy cereals lead the way in 2019
The new toppings range is designed as an opportunity for retailers to experiment with growing food trends, such as the £1.6bn yoghurt category. According to the supplier, 12% of consumers now eat breakfast at their desks.
Kellogg's activation brand lead UK Aimee Cowan said: "Toppers are a growing trend, as these can be added to yoghurts and porridge."
Meanwhile, the supplier is also back on screens from January 2020 with a £8.5m campaign, 'whatever you do, we do breakfast', focusing on the diversity of Kellogg's core cereals range.
The TV advert will focus on well known brands, including Crunchy Nut, Corn Flakes, Rice Krispies and Coco Pops.