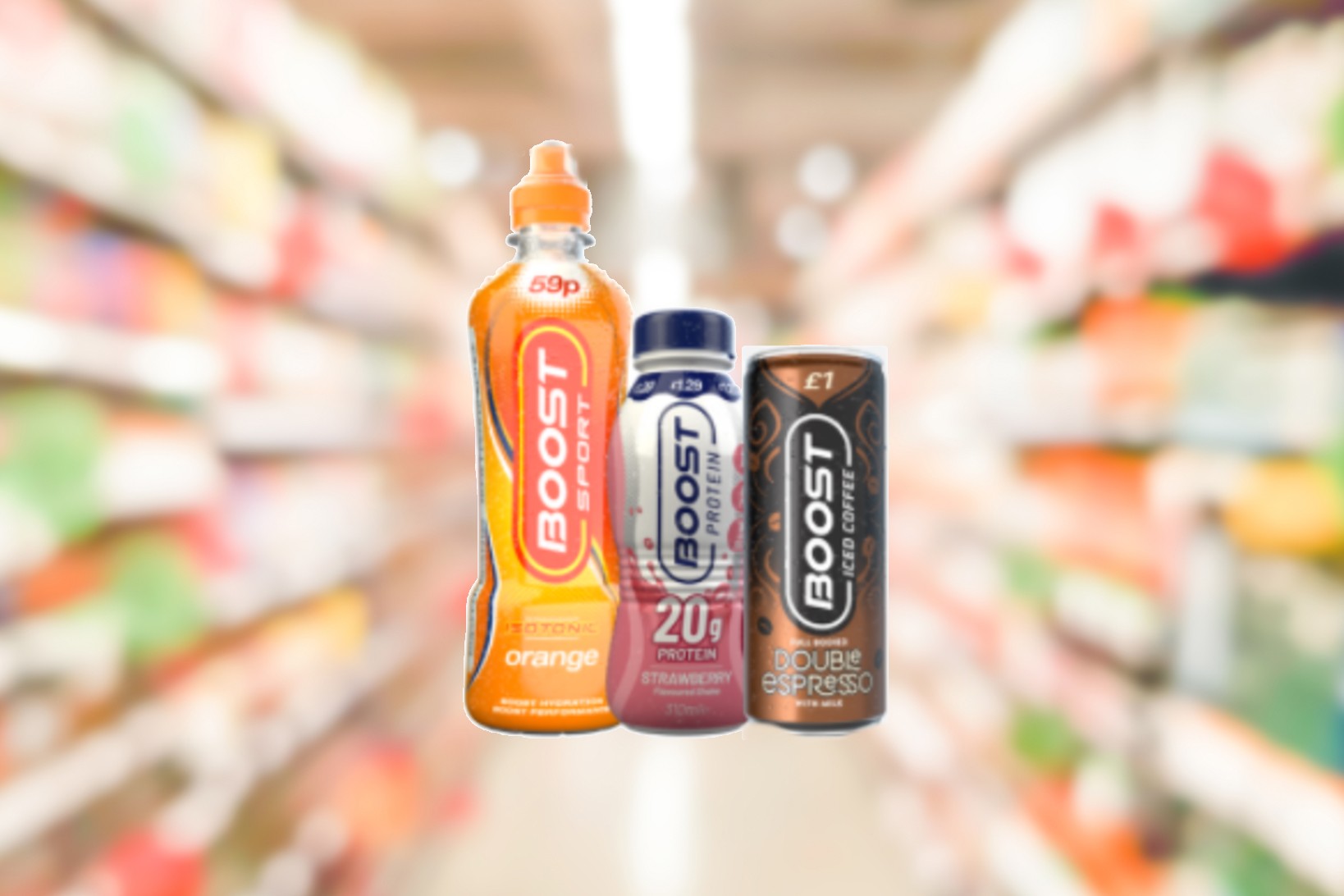 Boost Drinks is focusing its energy into its functional drinks range with a new campaign, 'Choose now', designed to build brand awareness and range familiarity.
The supplier, with a vision to become the leading challenger brand in the functional drinks market, is determined to shift perception that its drinks are competitively priced, as opposed to being the 'cheap option'.
The campaign itself will follow young individuals as they 'hustle' through their lives, juggling several tasks at the same time.
Boost plans price increase across price-marked packs
The £1.2m campaign will mark the brand's biggest marketing investment to date, and will span TV, outdoor advertising, digital activity, in-store PoS, and social media videos (YouTube).
The TV advert will premiere across Sky channels from 18 September, while outdoor advertising, including posters and buses on London, will start from 21 September.
The brand is also investing in a new website and offering consumers the chance to win prize money of up to £10,000 to make their 'side hustle' a reality. This will be communicated through the new site, not on-pack.
Adrian Hipkiss, marketing director at Boost Drinks, said the campaign will also highlight to consumers that its range provides more than just energy, but also functionality through its sports and ready-to-drink (RTD) coffee options.
With RTD coffee in growth by 56.4% in volume in convenience, and iced coffee worth £22.8m in the channel, the supplier said that 66% of 18-24-year-old coffee drinks see chilled coffee as a 'better alternative' to sugary drinks.
Boost to send care packages to independent stores
Hipkiss added that as health becomes a bigger concern among this age group, it is being reflected in sales of the wider energy category.
"Sugar-free energy drinks are growing at 3.6% year on year, while full-sugar options sit at 1.4% year on year. We are currently the third fastest-selling drinks brand in the energy category, and also the third fastest-selling iced coffee brand in convenience," he said.
Meanwhile, looking at broader industry trends, Hipkiss said that flavours are driving 34% of the volume growth in the energy sector, and he anticipates this will lead the growth of business in the future.
Value for money is also a constant point of focus, so offering functional drinks from a good, better and best price bracket is essential to meet all needs.
Boost Iced Coffee launched in company's RTD coffee debut
"The market leader in RTD coffee is Starbucks, and it has brought a lot of new shoppers into the category, but at the same time there are other exciting players such as Arctic Coffee entering the scene.
"Retailers must ensure that they are giving their consumers as wide a choice as possible from big brands, alongside challengers, to benefit from increased sales.
"The sports energy category was under a lot of pressure in the first stages of the pandemic, but we have seen a massive recovery. For example, in the past 12 weeks, due to changing shopper habits, four-packs of energy drinks have grown by 44.7%, with Boost sales having grown by 112.6%," he added.
Read more product news