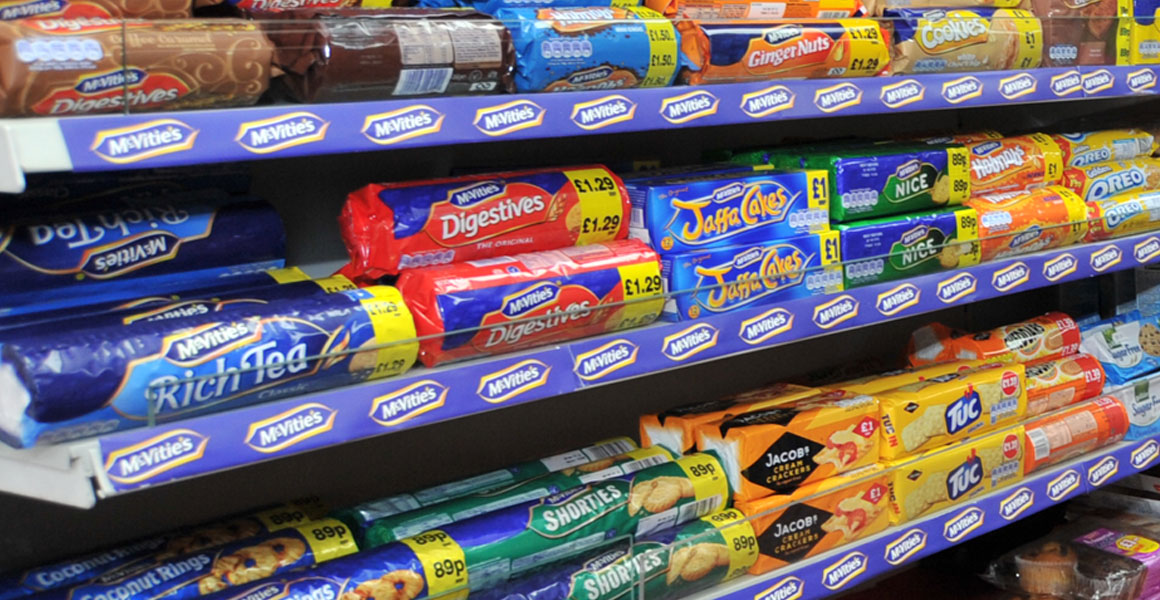 Pladis has revealed its top 20 biscuit sellers last year and opportunities that conveneince retailers should focus on, as part of its Annual Biscuits Review.
The growth in biscuits is accelerating, growing by 2.5% in 2019 compared to 1.2% in 2018. However, this growth was hampered by a difficult performance at Christmas, with sales down by 4.9%.
More recently, Pladis has reported that since lockdown, shoppers have switched back to old favourites, with everyday biscuits up by 39%.
"Shoppers consuming more hot drinks with biscuits at home is a huge opportunity," said Scott Snell, Pladis Vice President of customer. "We also believe that healthier biscuits will make a slow recovery this year due to increasing health concerns."
McVitie's biscuits sugar reduction: What you need to know
The top 8% of products delivered 80% of sales in convenience stores last year. This is reflected by retailers increasingly rationalising their ranges last year, with the number of sweet biscuit lines offered in store down by 3.9% compared to two years ago.
In Pladis trials last year, stores increased sales by 28% and average spend increased by 5% by focusing on key core lines.
The report revealed that shoppers are becoming increasingly focused on price. A third expect to be worse off this year, while 62% say they use food discounters each month. This in turn is having a negative effect on branded biscuit sales, which declined by 1.3% at the end of 2019, in favour of own-label options.
Pladis' top 20 bestselling products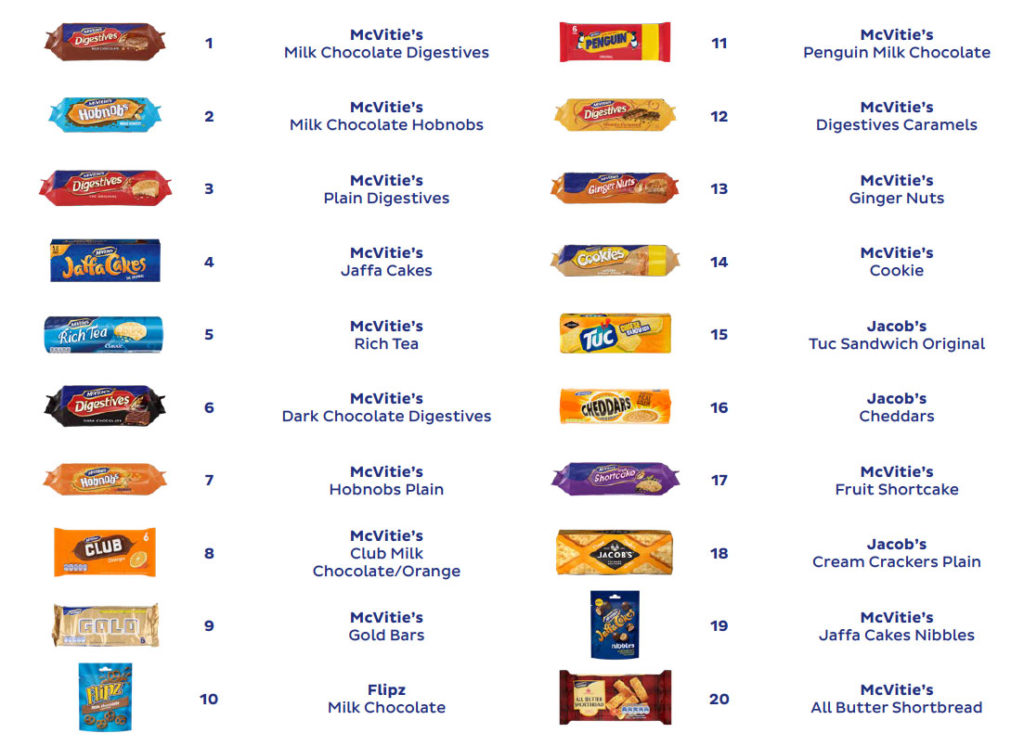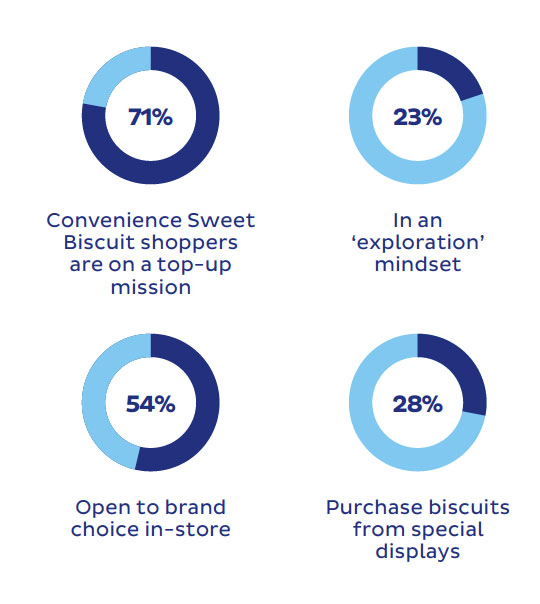 Promotions play a fundamental role in the category, with 78% of biscuit shoppers saying they always look for end-of-aisle promotions. One in three shoppers say they are more likely to buy a product when it is on promotion.
Healthier biscuits growth slowed slightly to 1.3% last year, despite 39% of snackers saying they look for health products all or most of the time. This is significantly less than the 66% of consumers who say unhealthy snacks are fine as part of a balanced diet.
Biscuits merchandising advice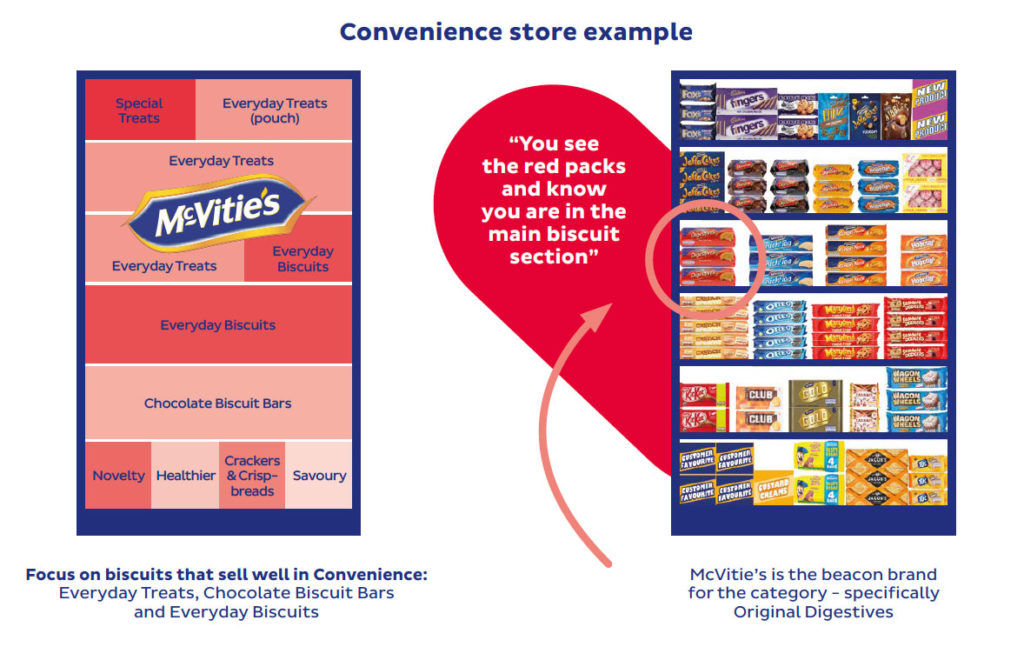 Market insight
Sweet biscuits
While healthier sweet biscuits remain the biggest sector in the market, shoppers switched to more indulgent products in 2019. Chocolate biscuits bars and everyday biscuits were the fast-growing sectors in 2019, driven by KitKat and McVitie's Digestives. Chocolate bars returned to growth after a flat 2018. Twix was another stand-out performer, growing by 30.3%.
Savoury biscuits
Growth in this sector more than doubled from 2% in 2018 to 4.8% in 2019. Rice cakes became the largest sector in the category, driven by brands such as Kallo and Snack-a-Jacks, while Crispsbreads had a tougher time.
Novelty biscuits
Growth here was up 4% on 2018, driven by Fox's and Mondelez. Jammie Dodgers was the leading brand in the market with 7.3% growth.
Healthier biscuits
Growth slowed to 1.3% in 2019 with Kellogg's and Nature Valley both struggling. Cadbury Brunch Bar and Nakd Bars performed well while private label boasted another strong year.
Top selling biscuit products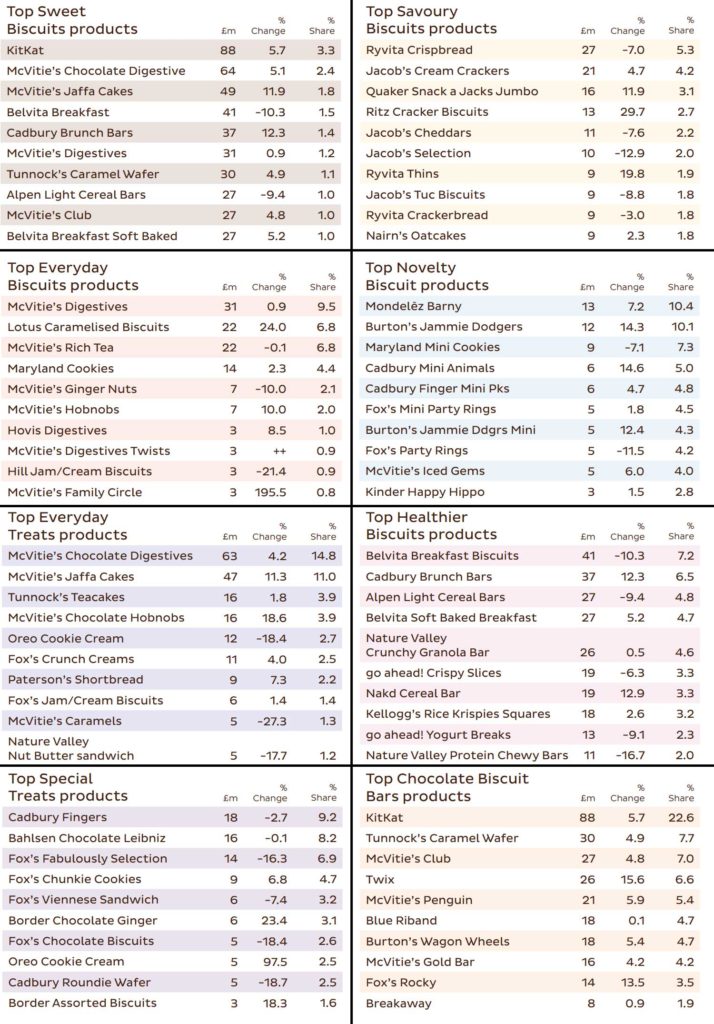 Read more product news