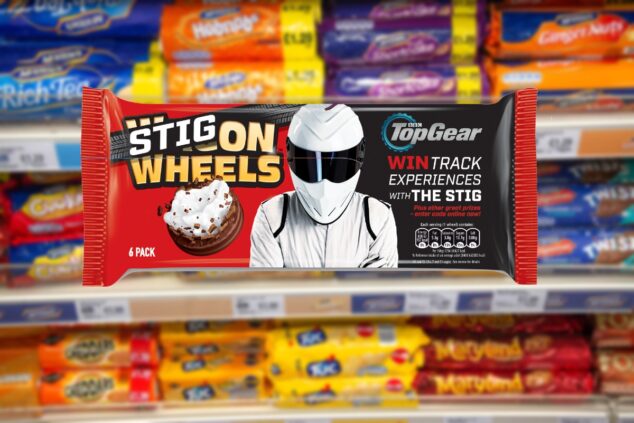 Burton's Biscuits has unveiled a new on-pack Wagon Wheels promotion in a new collaboration with Top Gear, running from March to the end of May.
The on-pack promotion offers 30 shoppers the chance to win an action-pack track day with Top Gear's racing driver, The Stig, with 90 runners-up receiving subscriptions to Top Gear magazine.
The Wagon Wheels brand will also undergo a temporary name change to Stig on Wheels and feature The Stig on all promotional packages.
Maryland Cookies launches bigger PMPs exclusive to convenience stores
The Stig on Wheels promotion will be supported across the supplier's social media channels, in-store support and will include a campaign across Top Gear's Facebook, Instagram and Twitter profiles. The promotion will also feature activity on topgear.com.
Kate Needham, marketing director at Burton's Biscuits, said: "The promotion comes as Wagon Wheels continues to outperform the UK's biscuit market, with year-on-year sales up by 7.5%.
"This on-pack promotion was tailor-made for Wagon Wheels fans who have a sense of fun and adventure. Featuring The Stig prominently on pack will also generate all-important shelf standout and attract shoppers' attention."  
Read more product news