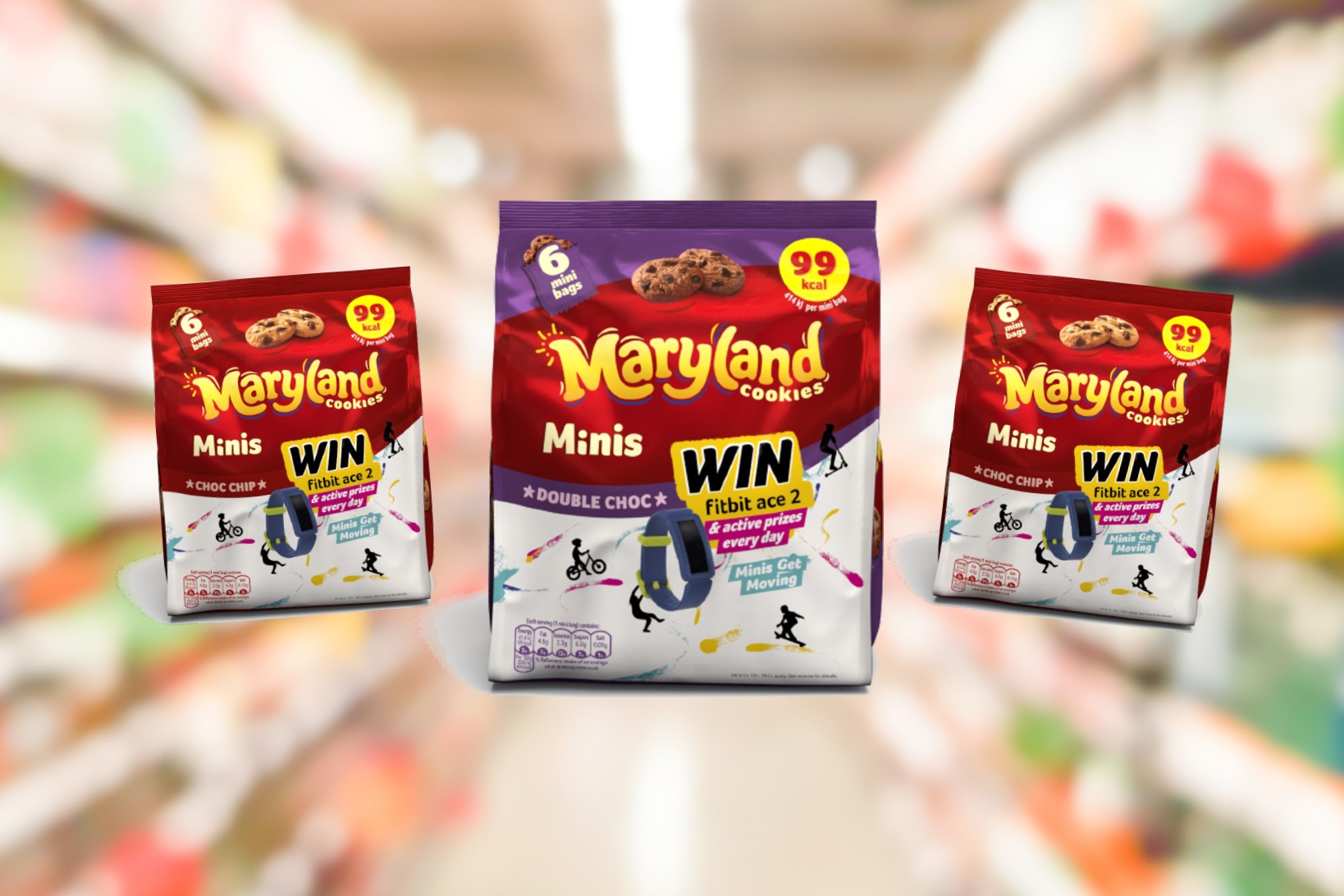 Burton's Biscuit Company has launched a new promotion for mini packs of Maryland Choc Chip and Maryland Double Chip Mini Cookies.
The 'Minis get Moving' promotion will feature on approximately three million mini packs of the biscuits, giving families the opportunity to win prizes, redeemable through online vouchers, including FitBit Ace 2s, bikes, scooters, skateboards, trampolines, garden play equipment and games.
Everyone who purchases a promotional pack can also claim a free 'Kids go free' voucher, valid against hundreds of sports and leisure activities around the country, redeemable for a year after the promotion ends.
Maryland Cookies launches bigger PMPs exclusive to convenience stores
The supplier said the promotion is designed to build on Burton's work to lead the way in portion control, which began in 2018 by reducing the calorie content of its biscuits, with a 20% sugar and calorie reduction across its range.
This was followed by the launch of the 'Under 100 cal club' last year, the UK's first range of reduced calorie biscuits, giving consumers an increased choice of permissible snacks under 100 calories.
Kate Needham, Burton's Biscuit Company's marketing director, said: "We expect the promotion to drive purchase. Not only will it enable children to have fun whilst being active, we know that 33% of shoppers are more likely to buy a product featuring an on-pack promotion."
The promotion will run from mid-August to 7 November.
Introducing McVitie's Very Important Biscuits
Read more product news