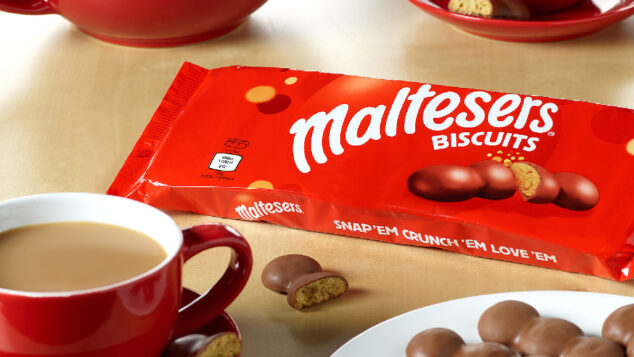 Mars Chocolate Drinks & Treats is launching a new £225,000 marketing campaign to drive further awareness of its Maltesers Biscuits line.
The new 'Have an afternoon snap' campaign includes out-of-home, social media and sampling activity, with an anticipated consumer reach of 12 million.
It comes as more than 4.8 million households have tried Maltesers Biscuits since its launch in 2020, with the range now worth £6.9m. However, Mars is targeting further growth for the product.
Mars Wrigley launches Maltesers Orange Buttons
Michelle Frost, general manager at Mars Chocolate Drinks and Treats, said: "We know that once consumers try Maltesers Biscuits, the repeat purchase is high and there remains a substantial number of households still to try the product.
"The 'Have an afternoon snap' campaign brings to life the fun, tasty crunchiness of the biscuit while owning the main consumption occasion for both a pre-family and empty nester audience.
"We believe that the innovative format, unique malty taste and the popularity of the brand combined with this new campaign, will continue to drive new consumers to the category."
Read more product news