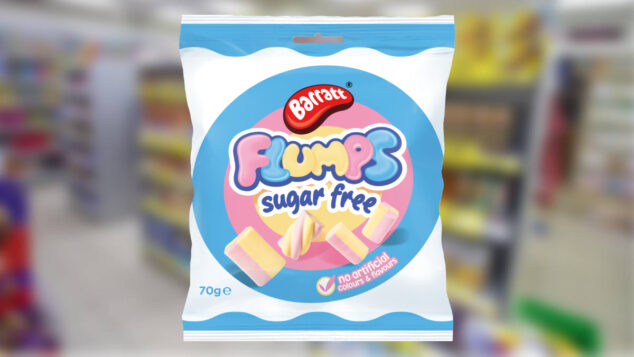 Valeo Snackfoods has launched Barratt Flumps Sugar Free, a non-HFSS version of its popular marshmallow line.
The new pink and yellow mallows are available at an RRP of £1.
Their launch comes as research from Kantar has found that 57% of shoppers intend to make healthier choices and reduce the sugar in their diet.
The new line is also part of Valeo's wider strategy to launch a range of non-HFSS products, following the launch of Fox's Glacier Sugar Freee Moments earlier this month.
Swizzels launches Marvellous Mallows
Russell Tanner, marketing director at Valeo, said: "We know healthy eating has become a higher priority for consumers, with more and more people looking for sugar-free and low-sugar versions of their favourite confectionery. Coupled with the upcoming HFSS regulations in October, consumer need for sugar-free variants has never been higher.
"The key thing for us was to create a sugar-free product that was true to the brand and still tasted great and we're really pleased with the results."
Read more HFSS news and advice for retailers