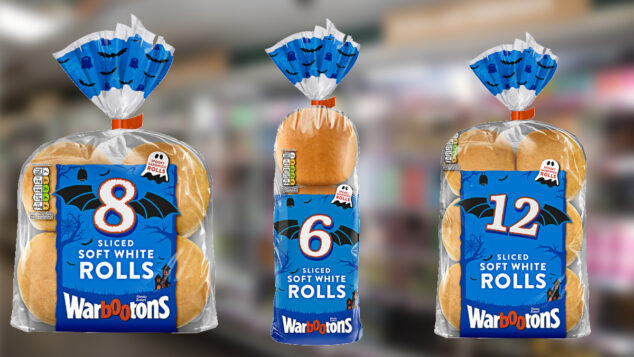 Warburtons is to temporarily cease the production of price-marked products (PMPs) for independent retail, reducing the RRP of some core lines.
The changes will see changes in RRP to 400g Wholemeal Medium (99p to 95p) and 800g White Farmhouse (£1.58 to £1.38). 400g Medium White and 400g Toastie White will see their RRPs rise from 93p to 95p.
Warburtons protects supermarket supply by cutting small shop deliveries
A Warburtons spokesperson told betterRetailing: "Warburtons is fully committed to supporting our convenience and independent customers across the country, and we know that PMP products are attractive and valued by convenience shoppers.
"To ensure we can help our convenience customers continue to grow their category sales through the best bakery range, we have taken the decision to temporarily pause production on our current PMP products to enable us to review and make any required changes to our PMP range."
Walkers debuts £2 and £1.65 PMPs exclusive for convenience
The spokesperson added Warburtons will be reintroducing PMP lines in the near future. "In the meantime, we will work closely with our customers to make sure they have category guidance and support to grow their bakery sales while the changes are being made."
In a message sent by Costcutter to its retailers, and seen by betterRetailing, the final order data for PMP versions of Wholemeal Medium is 15 April, White Farmhouse on 6 May, and Medium White and Toastie White on 3 June.
Read more product news