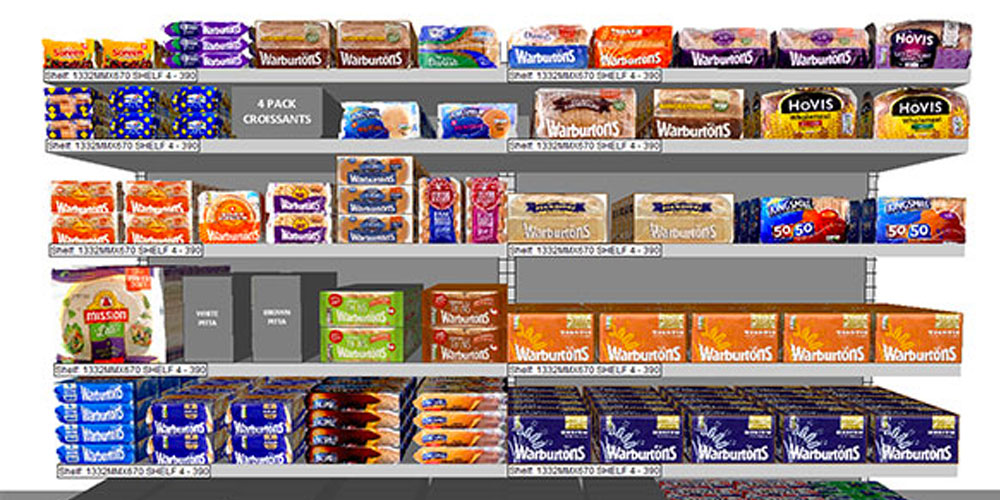 Retailers have hit back at Warburtons after it again confirmed plans to temporarily stop deliveries into convenience stores.
In communication sent to retailers and seen by betterRetailing, the supplier said it was "resting routes on a rotational basis", stopping deliveries into stores nationwide due to an increase in its drivers self-isolating.
betterRetailing understands affected stores have been contacted directly, with an opportunity given to retailers to adjust their next orders.
One retailer who had their deliveries cancelled told betterRetailing: "Warburtons are not delivering to our sector again and there are lots of cancelled deliveries for numerous retailers. It seems to be a repeat of issues from last year.
EXCLUSIVE: AF Blakemore to cancel chilled deliveries
"I've been told its drivers normally have about eight stops on their route and these have been cut down. Thankfully, my milkman also sells Hovis, and I can go to the cash and carry, so I've avoided potential gaps in my availability."
Last month, Warburtons failed to deliver into supermarkets and convenience stores due to driver shortages.
Retailers served by its West Midlands depot were hit by "failed deliveries", while stores in Cumbria, Durham, Northumberland, Tyneside and Teeside also had deliveries cancelled.
However, the disruption at its depots in July, which also affected supermarkets, only lasted a day.
Booker adds virtual queue to website
The recent issues appear to be longer term, as Warburtons has given no indication when it will stop resting the affected delivery routes.
In May 2020, the baker faced boycotts from many independent retailers after it took the decision to cancel deliveries into convenience stores to protect supply into supermarkets.
A Warburtons spokesperson was unable to confirm whether its decision to rest routes will also affect supermarkets when asked by betterRetailing. They said: "While the national driver shortage continues to place a strain on the Warburtons distribution network, we are managing to maintain a good level of service for our customers nationwide.
EXCLUSIVE: Nisa to "intervene" on ambient orders
"However, at a local level things are more challenging and we, like many businesses, are experiencing higher levels of absence due to the rise in the community infection rates of Covid-19 and the knock on effect that has with more people having to self-isolate."
The spokesperson added the company is working hard to plan ahead to minimise the impact on retailers. "We will continue to monitor and manage the situation carefully until the isolation rules change.
"We will also continue to work closely with our customers throughout this difficult period and would like to thank them for their patience and understanding."
Read more retail industry news for independent convenience retailers