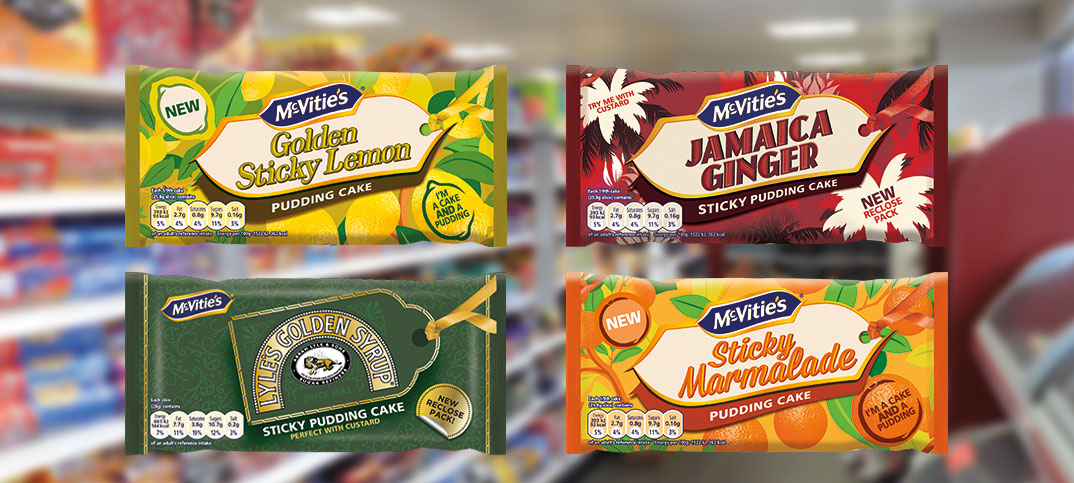 Retailers can now have their cake and eat it as United Biscuits brings back McVitie's Jamaica Ginger and Lyle's Golden Syrup Sticky Pudding Cakes.
The relaunched cakes now have revamped packaging, which have a new re-closable label, but retain their original recipe.
They will be joined by two new products in the range, McVitie's Golden Sticky Lemon Pudding Cake and McVitie's Sticky Marmalade Pudding Cake.