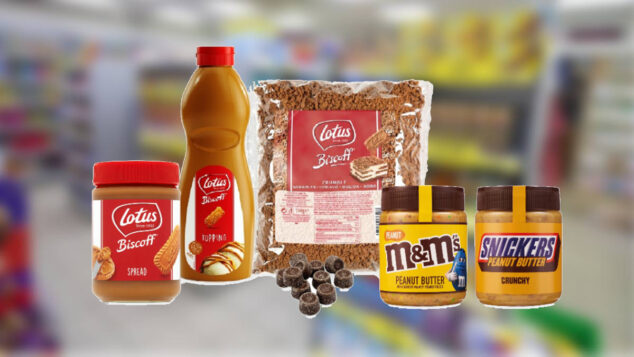 Hancocks has increased its range of bakery products to meet growing demand with offerings from Lotus-Biscoff and Lindt, among other leading brands.
The wholesaler says the move comes in response to the rise of home backing and home deliveries of baked goods.
It has added Lotus-Biscoff Crumbs, Topping Sauce and Smooth Spread to its range. The Smooth Spread comes in a 1.6kg jar, while the Crumbs are available in a 750g bag.
Pez character dispensers now available at Hancocks
It has also added the following toppings: Cadbury Crunchie Bits, Nestle Rolo Mini Mix, Nestle Smarties Mini Mix, Nestle Aero Mini Mix, and Nestle Milkybar Mini Mix.
Additionally, Hancocks now offers new spreads, including Lindt hazelnut and dark chocolate Chocolate Spreads, Snickers Peanut Butter Spread, and M&Ms Spreads.
Nisa promises to improve wholesale pricing
Chris Smith, marketing communications manager at Hancocks, said: "The trend for home-baked goods delivered to your door has exploded over the last year and for bakers, finding new and exciting spreads and toppings to stay one step ahead is a must.
"Nothing is too sweet when it comes to cakes, cookies and desserts and indulgence is key, especially if you're baking for a special birthday, celebration or anniversary.
"Our range in-store and online offers bakers everything they need to cook up delicious treats with retro, luxury or just plain good fun toppings and decorations."
Read more product news