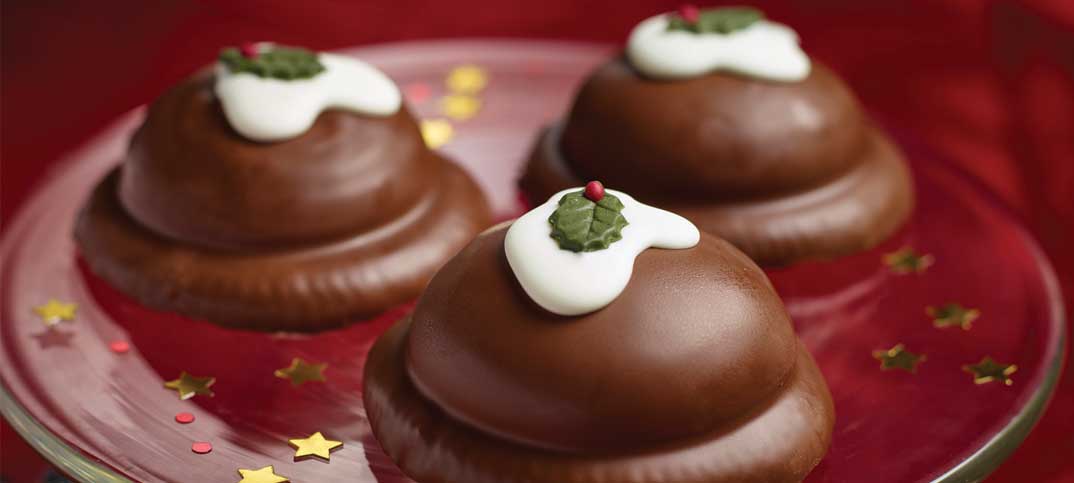 Retailers looking to treat their customers this Christmas can now stock three new festive Country Choice products.
Belgian chocolate Christmas Cupcakes have a shelf life of 14 days. The cases contain two types, the first is decorated with an icing snowman and the second with chocolate icing and a milk chocolate flake.
To appeal to customers looking for a more premium treat at Christmas, Country Choice is launching a Cherry and Almond Mincemeat Tart. The 120g tarts are available in cases of 24 in a thaw and serve format, with a shelf life of 14 days from defrost.
Country Choice's second premium launch is a 60g Chocolate Mallow Pudding. Individually wrapped for convenience, the thaw and serve treats have a shelf life of 14 days from defrost and comes in cases of 20.
All three products have an RRP of £1.39 and can be promoted with a two for £2.50 offer.