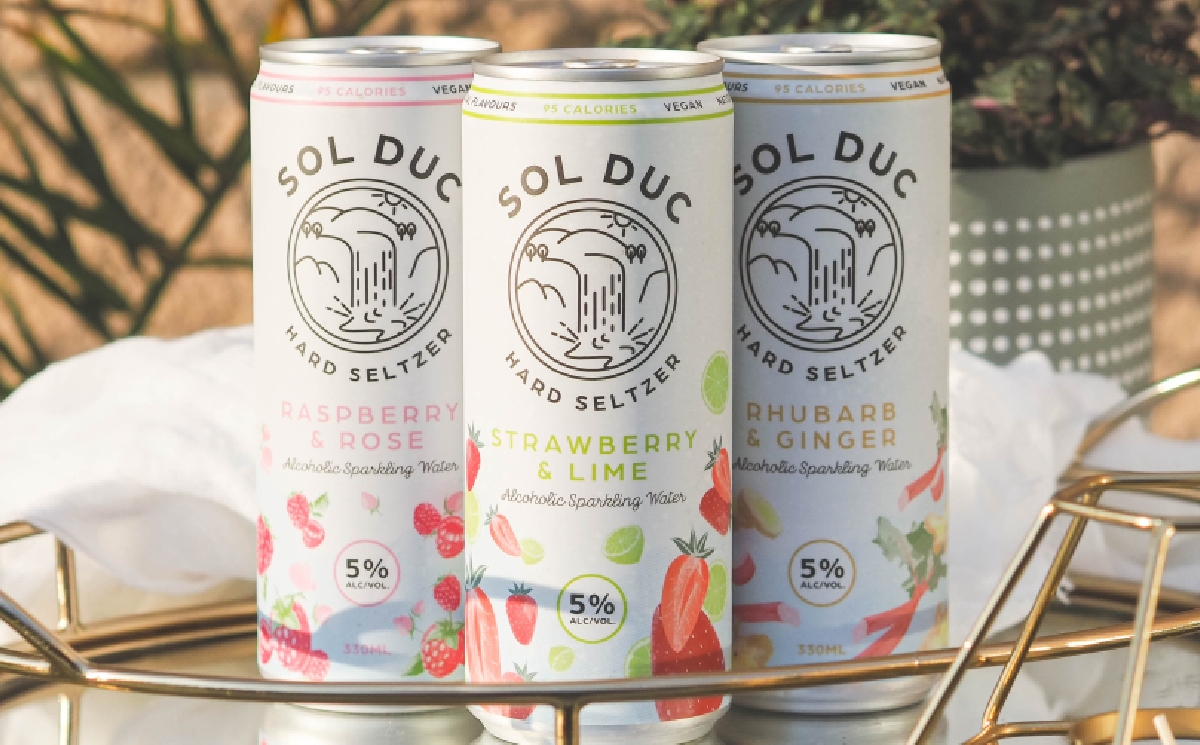 Aston Manor has announced the launch of its new hard seltzers brand, Sol Duc, as its first foray into the up-and-coming category.  
The range, which will be available in three flavours – Strawberry & Lime, Raspberry & Rose and Rhubarb & Ginger –combines sparkling water, vodka and fruit flavours. It has an RRP of £2 per can.
Hard seltzers: The UK's next biggest trend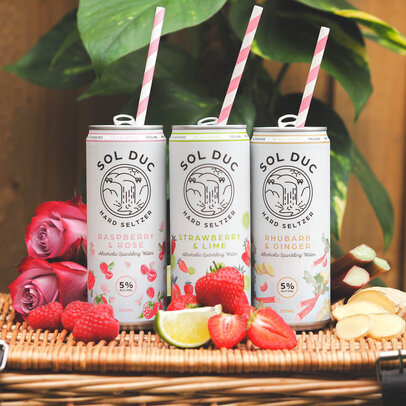 Available from 25 September, the 330ml (5% ABV) cans will contain 95 calories, no added sugar, sweetener, or colours, and will be suitable for anyone following a gluten-free or vegan diet. 
Calli O'Brien, marketing controller at Aston Manor, said: "The demand for low-calorie alcohol products in the UK is unfaltering. Consumers are seeking balanced options to support a healthier lifestyle, but with this, the expectation for full flavour and no compromise still stands. 
Calli added that through its relationship with the Seattle Cider Company, which is based in Washington, US, it has gained insight and understanding of the hard seltzer category following its "phenomenal success in the US", and plans to emulate this success with Sol Duc in the UK.
Read more product news