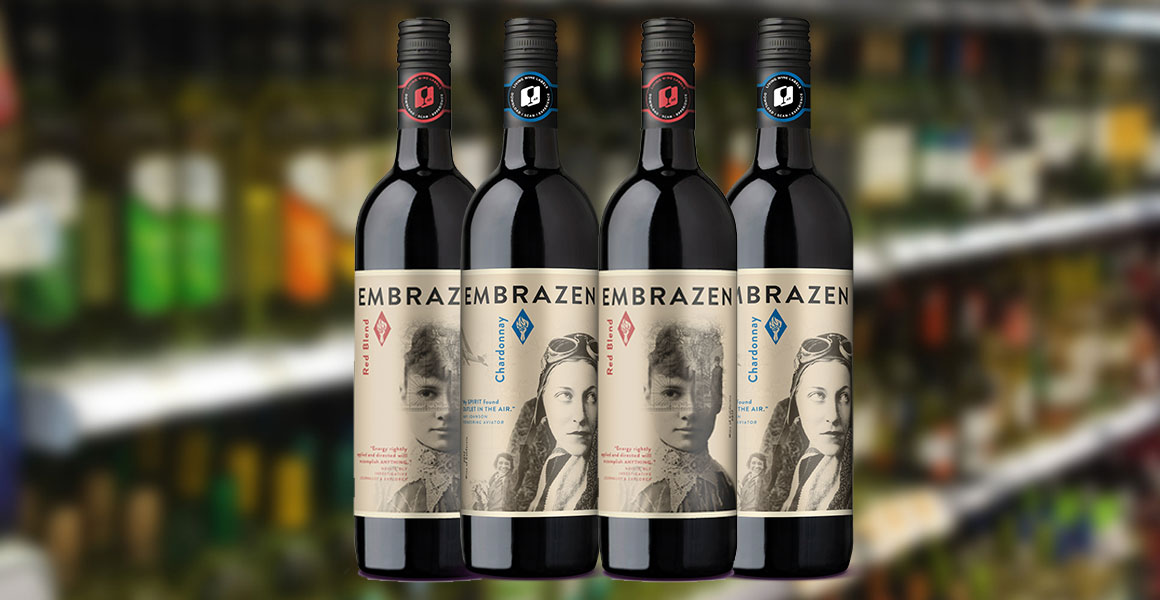 Treasury Wine Estate's (TWE) new brand, Embrazen, celebrates some of the 20th century's greatest female pioneers, journalist Nellie Bly and aviator Amy Johnson.
The brand, available in a Red Blend and Chardonnay, features AR technology on the labels that shoppers can scan on the 'Living Wine' app to learn more about the women's stories.
Kirstie McCosh, European marketing director for TWE, said the brand puts a spotlight on how women have refused to let boundaries prevent them from shaping the world, and has been developed to change the way wine resonates with consumers.
She added: "One of TWE's aims is to drive excitement among 18-35-year-olds – bringing them into the wine category. We know through the success of 19 Crimes that the way to do this is through brand story-telling experiences, and we are confident that Embrazen delivers on all these cues."
More recent news: Coca-Cola's biggest 2019 launches