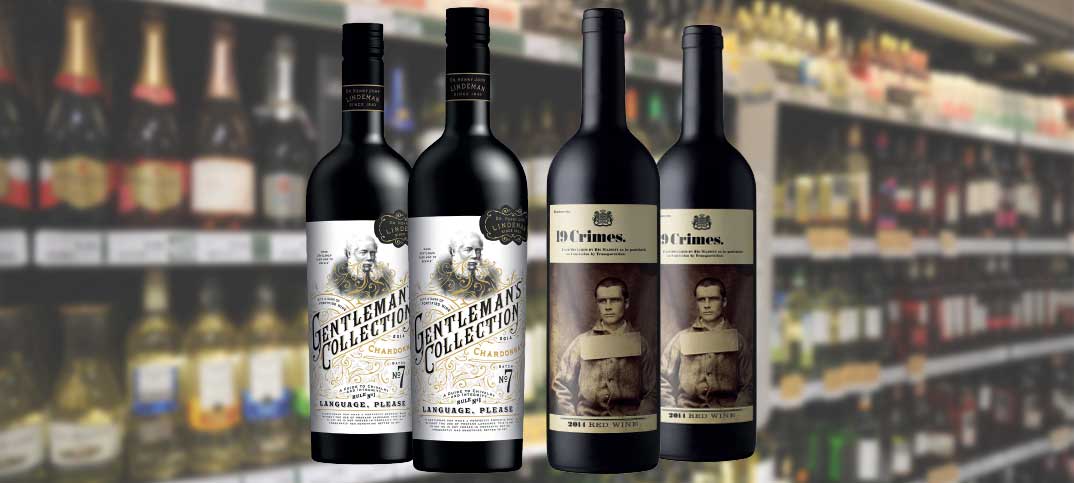 Treasury Wine Estates is targeting a £16m opportunity for the convenience channel with two new premium wines aimed at 18-34 year old men.
Gentleman's Collection and 19 Crimes have been created to specifically appeal to "millennial men", who under-index in the wine category compared to women of the same age.
Both brands have stories behind them to generate more interest among the target market, with 19 Crimes based on the crimes that would have got someone deported to Australia in 1788, such as impersonating an Egyptian. It is available as a shiraz, RRP £9.99 (£6.99 on promotion).
Meanwhile, Gentleman's Collection celebrates the lost art of being a gentleman, and comes in a chardonnay and a cabernet, RRP £9.99 (£7.49 on promotion).
The brands are already available in Bargain Booze stores and, between them, are rolling out to several accounts, including Nisa, Costcutter, Landmark, Today's Group and Parfetts.
Shaun Heyes, business sector controller at Treasury, said the launches are focused on the convenience channel as it's where 18-34 year old men tend to shop.
"They're about buying frequently and in small amounts," he said, but added that to make the launch a success, retailers need to merchandise the brands in the right way.
"Make it visible. It can't just be a single bottle hidden on the wine fixture," he said. "Put it closer to beer, alongside similar brands, such as Apothic Red. If we can get this market up to the same level as women it equates to £16m of incremental sales for convenience stores."