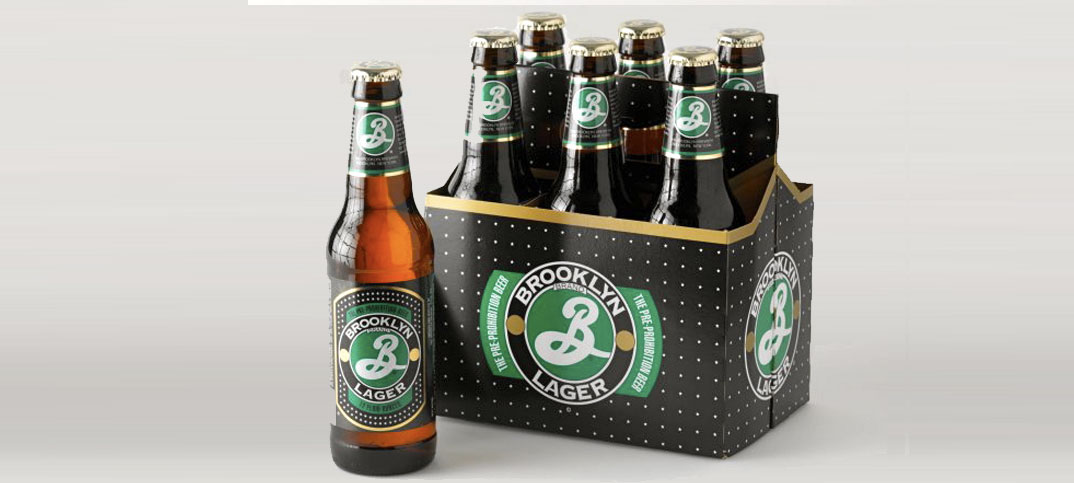 As an importer and distributor of specialist beers, West Yorkshire company James Clay has seen the emergence of a growing band of convenience stores employing a specialist range to provide a point of difference. Retail Newsagent caught up with account manager Ben Hodgkinson to find out more
Retail Newsagent Tell our readers about James Clay
Ben Hodgkinson First and foremost we're an importer of specialist beers from the US, Europe and around the world. We work with Brooklyn Lager, Sierra Nevada and Anchor breweries in the US – key breweries which have helped propel the popularity of craft beer in the UK. Our strength has come from Europe over the past 32 years, but in the past decade we've seen a huge increase in the popularity of American beers. Recently, we've also seen the growth of a large number of UK-based beers who we help with distribution.
RN Have you always worked with convenience retailers?
BH It's been predominantly with the on-trade, but we've certainly noticed in the past three to four years that our trade with independent retailers has started to explode. We're aware that specialist beer is growing rapidly and there's a lot of interest.
RN What's driving this interest?
BH There's a few things that have been feeding into it. The prevalence of the on-trade has really helped, but people like the convenience of going to their local shop and picking up a six-pack of interesting beers for the weekend. In the UK overall there's been a growth in interest in quality products and people want to know where they are from and who's making them.
RN Where is this interest concentrated nationally?
BH We're based in West Yorkshire so Manchester and Leeds are places where we've done business for a long time. In the past few years we've seen London emerge both in terms of interest in our brands and in the number of breweries opening too. In terms of retail we also get a lot of interest in the Midlands, Edinburgh and, to a lesser extent Glasgow.
RN Does specialist beer attract everyone?
BH The majority of customers would still be male, but much less so than in the rest of the beer industry. If I do a public tasting event it will be quite evenly split and women will come up at the end and talk about what they've tried. They often say that, until a few years ago, they would never have drunk beer as a rule.
RN What makes a successful specialist beer for an independent retailer?
BH First and foremost, it's the quality of the beer – does it taste great or bring something to the table that is going to make you stop and take notice? Authenticity is a big part of it too. Anchor beer, for example, is from San Francisco and is brewed in the city, not in the UK under licence. Customers really respond to this.
RN Is this a trend that more independent retailers should be thinking about?
BH Absolutely. One of the biggest things we've seen in the past couple of years has been through working with Londis and Nisa stores. They see a really positive reaction when they introduce a specialist beer and it provides a reason for customers to come into their stores instead of the local Co-op or Tesco. A lot of retailers are finding that customers are coming and asking them to stock these more interesting beers. You can't ask for a better way to get started. Plus, with margins of up to 40%, it's more profitable than trying to compete on price on a 24-pack of Carling with Tesco.