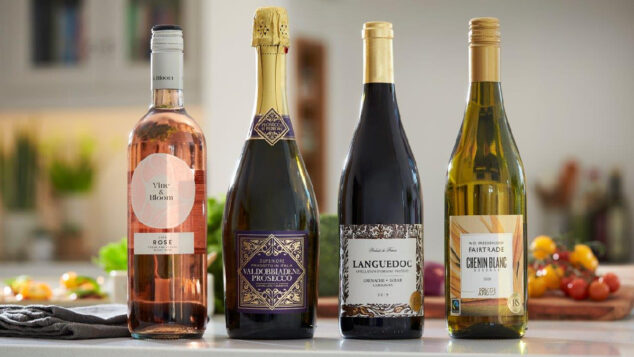 Spar has made its full range of own-label wines suitable for vegans, a move that it claims is a first for a UK grocer.
The range includes more than 70 wines, which have won more than 190 awards between them in the last three years.
The symbol says that the move caters to the growing number of flexitarian consumers, as well as those looking to try vegan options.
Spar campaign offers GB shoppers chance to win their shop for free
"More than half a million people took part in Veganuary 2021 and 85% of those surveyed said they planned to at least half their intake of animal products after January, but it's not just vegans driving the demand," said Adam Georgiou, brand manager for own-label beers, wines and spirits at Spar UK.
"People are increasingly looking for vegan products, regardless of their eating habits or lifestyles. As a result we decided that the time had come to create more inclusive ranges that tap into what our shoppers are looking for.
"We have a fantastic range of wines, which we know are high quality and affordable, so already catering to a wide audience. We are confident that there is now something for everyone – whether they are vegan, flexitarian or meat eaters who just love a nice glass of wine."
Medal haul for Spar own label wine and spirit range
Spar is supporting the development with an advertising campaign comprising digital communications, in-store and online PoS, and influencer and celebrity activity, which it estimates will reach five million consumers.
Wines featured in the campaign are on promotion until 9 February. These include: Spar Regional Selection Languedoc Red (RRP £7.49) on promotion at £6.49; Spar Regional Selection South African Reserve Chenin Blanc (RRP £6.49) on promotion at £5.49; Spar Vine & Bloom Rosé (RRP £6.49) on promotion at £4.99; and Spar Prosecco Valdobbiadene DOCG (RRP £9.99) on promotion at £8.99.
We are really proud to be delivering on our promise to become the first grocer offering an own label wine range that is suitable for vegans," added Georgiou. "Our vast range boasts many multi-award-winning bottles, which offer shoppers great quality and fantastic value. The new range is exciting for vegans and non-vegans alike and we are looking forward to developing more products to cater for all dietary requirements."
Read more product news