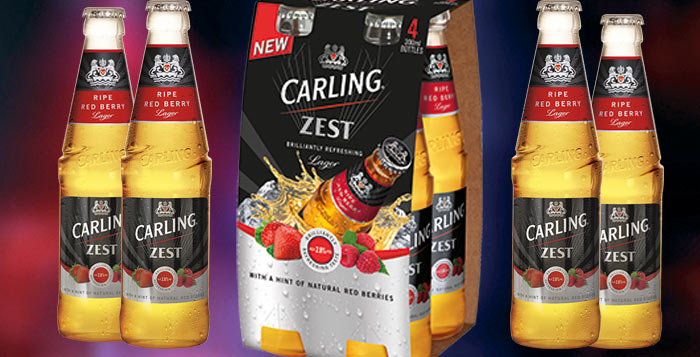 Molson Coors is adding a second flavour to the Carling Zest range – a new 'Red Berries' variant.
Since launch in 2012, Carling Zest has been a stand-out performer in the flavoured beer category. The latest variant to hit the market, Red Berries, joins other innovative flavours including Winter Berries, Spiced Orange and Ginger, and is being made available across the off-trade.
Carling Zest Citrus became a permanent listing following huge popular demand from both retailers and customers, and with a £3.5m marketing campaign under way, a similar result is predicted for Red Berries.