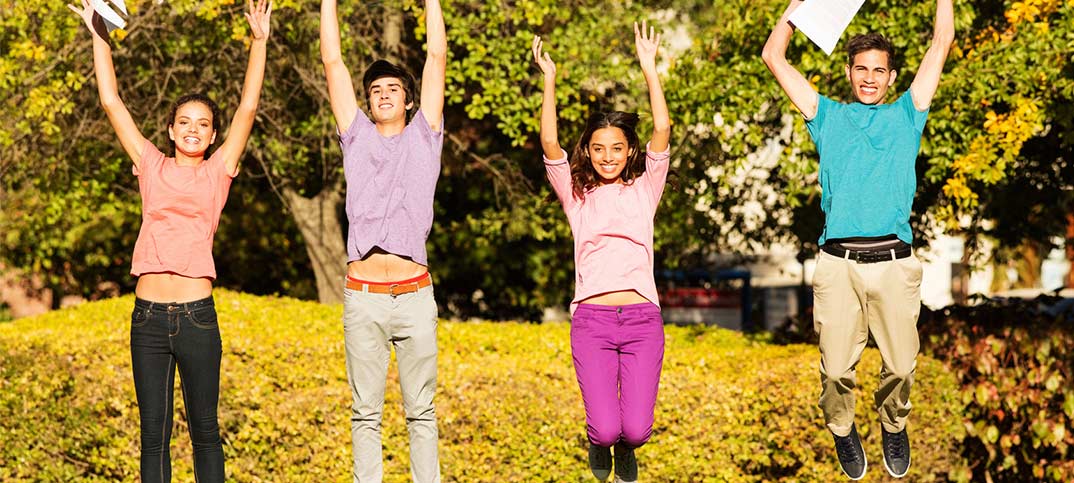 As young people around the UK receive their GCSE results today, retailers are being warned to be extra vigilant with their alcohol sales.
Almost half of GCSE students intend to celebrate results day with alcohol, with a third planning to purchase drinks themselves from independent retailers.
Researchers from Under Age Sales also found that 30% of students would attempt to purchase alcohol by proxy, while one in 10 plan to use a fake ID.
In July, Police Scotland launched an anti-proxy purchasing initiative in Glasgow to coincide the school summer holidays, with the aim of reducing both accessibility and acceptability. This was achieved using test purchases, training and increased police and CCTV activity, as well as advertising.
"It's a big problem here," said Naresh Gajri of Cranhill Premier Store in Glasgow.
"We've installed a camera outside so we can keep an eye on older people being approached by kids outside the shop.
"When children drink around the shop that creates more problems. We try not to sell cheap, strong alcohol either.
A similar campaign has since been introduced in Edinburgh.
Bay Bashir, owner of Lifestyle Express Belle Vue Convenience Store in Middlesbrough, told Retail Express that retailers play an important role in their communities when it comes to pushing for change on issues such as underage drinking.
"Retailers need to make sure they not only understand the law around age restricted products, but that they also feel confident adhering to it," said Tony Allen, managing director of Under Age Sales.
"As well as knowing when to ask for ID, retailers need to know how to request it and what to do if any issues arise."
"Retailers are the gatekeepers to preventing teenagers accessing items such alcohol and effective training can help empower them to carry out their work legally, fairly and confidently.
"Lack of knowledge or resources isn't an excuse – retailers have a responsibility to ensure all staff receive ongoing training and that they have the correct procedures in place to stop young people obtaining products they shouldn't."
To access Under Age Sales' educational material, visit underagesales.co.uk/learning.html.