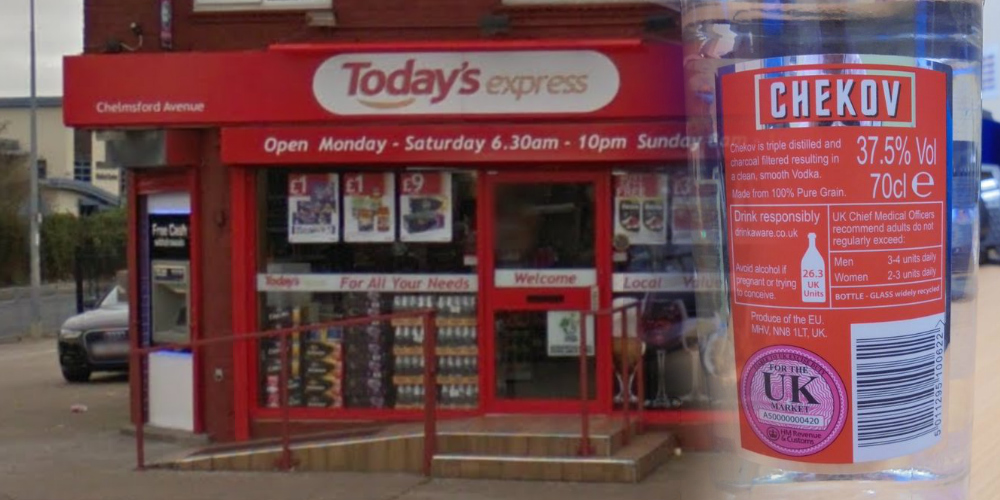 The owner of a former Today's Store in Grimsby has been found guilty of fraud after selling counterfeit vodka that resulted in a customer becoming seriously ill.
The customer said the alcohol smelt of screen wash and caused prolonged bladder pain.
Bottles of Chekov vodka seized from Somalingam Vijayaruban's store were found to contain an "organic agricultural chemical". The level of alcohol in the bottle was also substantially above the advertised amount.
The Grimsby Telegraph reported that the store owner initially denied having bought illicit goods, claiming to have bought the stock from Booker. However, investigators later proved otherwise and the defendant's solicitor told the judge the store owner had "succumbed to temptation" and made a "catastrophic mistake" in stocking the dangerous vodka. He was sentenced to 100 hours community service and fined more than £1,000.
The bottles were sold for below the minimum price required by licensing conditions (duty + VAT), which led to Vijayaruban being banned from selling alcohol for three months at an earlier licence review in April.
The presiding magistrate in the case said: "It was a cynical attempt to sell counterfeit goods for personal gain. The quality of the goods may have caused harm to others."
Do it: Regularly check your alcohol suppliers for AWRS compliance to avoid selling illicit alcohol.