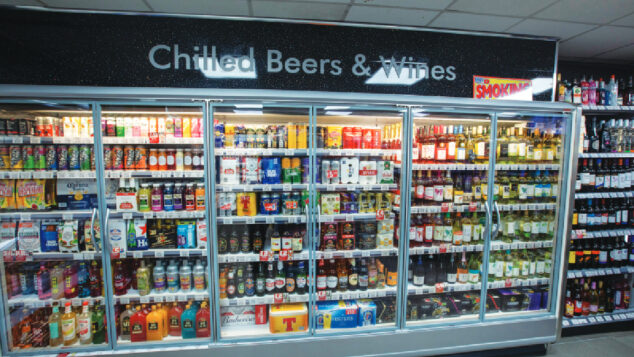 Seventy per cent of total beer consumption will be of premium or super-premium brands by 2025, according to forecasting by Budweiser Brewing Group.
According to the supplier, super-premium brands make up the number-one growing segment in the overall beer category, growing two times ahead of the total category, and equivalent to 61.7% of total beer value in the off-trade.
World beers, currently worth £1.1bn in the UK, will be a key driver of the segment's growth, having grown in value by £500m since 2017. Two-thirds of world beer spend comes from shoppers with two or more beers in their repertoire, and the UK's number-one world beer, Corona, saw its rate of sale grow by 25% last year.
Budweiser launches new Corona four-pack PMP
Additionally, the no-and low-alcohol segment is driving premium growth, with premium no- and low-beer growing 23% year on year. According to Budweiser, brand is the most important factor for shoppers considering no-and low-alcohol purchases, ahead of calories, ingredients, taste and ABV. The supplier's Budweiser Zero and Stella Artois Alcohol Free have both seen triple-digit value and volume growth.
"Covid-19 had massive long-term implications on how Brits consume beer. As we look ahead to 2022 and beyond, premiumisation is our big bet," said Mark Wingfield-Digby, Off-Trade Sales Director at Budweiser Brewing Group. "Combined with the increased momentum for at-home beer consumption, there's a huge opportunity for retailers to drive sales through a robust premium line-up."
Read more product news