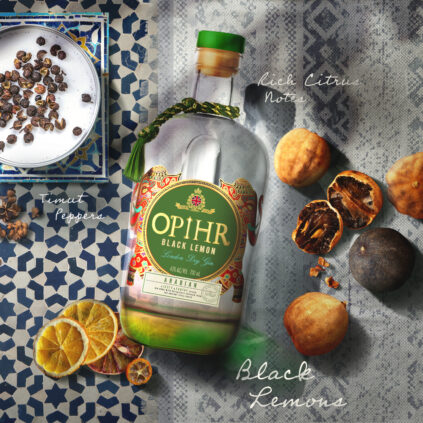 Quintessential Brands has added to its Opihr range with the launch of a Black Lemon gin, inspired by flavours from the middle east.
Available now with an RRP of £23 (70cl), the brand partnered with recipe box company Gousto for Flavourlust as part of the two-day pop-up "foodie experience" which took place at the weekend.
Old Jamaica targets tonic fans with new ginger ale varieties
The launch will also be supported by in-store PoS to help maximise the visibility of the gin using the tagline 'Let the taste take you there'.
Liz Peck, UK off-trade business unit director at Quintessential Brands, said: "In a category as crowded as the gin category is today, Opihr Gin has stand-out appeal; it's a brand that catches the eye on shelf thanks to its distinctive design, but its stand-out appeal also extends to its taste, with the innovative and on-trend flavour propositions the brand prides itself on bringing to the consumer."
Read more: alcohol products, news and articles