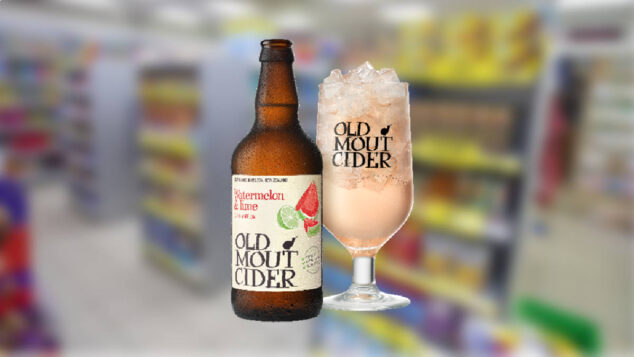 Heineken is launching a new Watermelon & Lime flavour of its Old Mout Cider.
The new flavour is Old Mout's lowest sugar variant to date, with a 4.0% ABV, and is gluten free and vegan-friendly.
Pink Grapefruit and Honeycomb varieties join Brothers Cider range
According to Heinekein, Old Mout is the number two premium flavoured cider in retail. The new product launch will look to target shoppers' growing interest in exotic flavour combinations.
The supplier also says that Old Mout's previous launch, Pineapple & Raspberry, was the number one cider innovation of 2019 in value sales, and is currently the number one exotic premium flavoured cider in the market.
The new flavour is currently available in a single 500ml bottle.
Thatchers launches Cloudy Lemon Cider
Rachel Holms, Heineken UK cider marketing director, said: "In 2019 our Old Mout Pineapple & Raspberry launch was an outstanding success and we're ready to do it all over again with the arrival of our new Watermelon & Lime flavour.
"With strong consumer taste test results, as well as a dynamic flavour combination of watermelon and lime, we believe we have an exceptional new flavour at our disposal."
Heineken will be supporting the new flavour with social media marketing, as well as bespoke PoS materials.
Read more product news