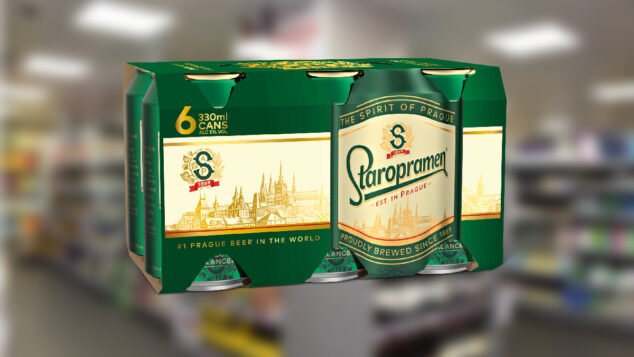 Molson Coors is launching its Staropramen pilsner in a new 6x330ml can pack in convenience and wholesale across the UK and Ireland.
The brand is currently growing 40%, and as multipacks are also increasing in popularity, the supplier believes that the new pack format offers retailers a good opportunity to drive beers sales this summer.
Molson Coors removes plastic rings from all major brands
The pack is completely plastic-free, with the cans encased in a recyclable cardboard sleeve. This follows on from Molson Coors removing plastic rings from all of its major brands' can multipacks last month.
Available now, it will be supported by social media and in-store advertising.
Molson Coors announces three exclusive distribution partnerships and new Beverage Hub
Kevin Fawell, off-trade sales director at Molson Coors Beverage Company, said: "Staropramen is a firm favourite on shelves up and down the country, and its latest pack format will tap into the growing number of social occasions at home this summer.
"We're seeing the demand for multipacks of cans growing ahead of single and smaller formats, so this will provide consumers with more choice in line with their changing preferences."
Read more product news