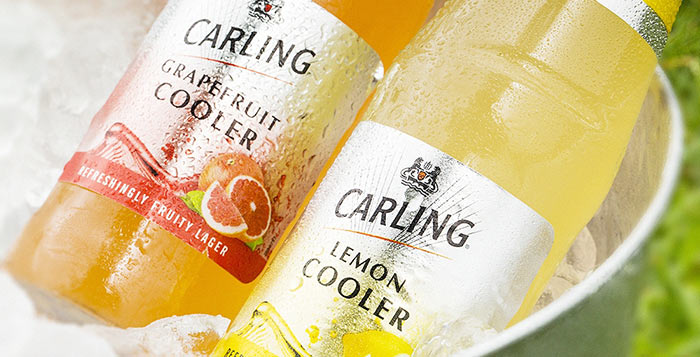 Molson Coors is launching Carling Fruit Coolers, available in lemon and grapefruit flavours.
Launch info
Carling Fruit Coolers
Format:

Packs of 4 x 300ml bottles
Volume:

2% ABV
Following a successful trial in Asda last year, the brewer is now rolling the drink out across the off-trade.
Carling brand director Jim Shearer said: "Following on from the great success of Carling Zest and recognising that consumer lifestyles are changing with lighter, flavoured products in huge demand, we trialled Carling Fruit Coolers last year. They were incredibly popular so we are rolling out Carling Fruit Coolers nationally."
Carling Fruit Coolers are made with real fruit juice and lager and are aimed at consumers who prefer sweeter drinks like rosé wine or fruit ciders.