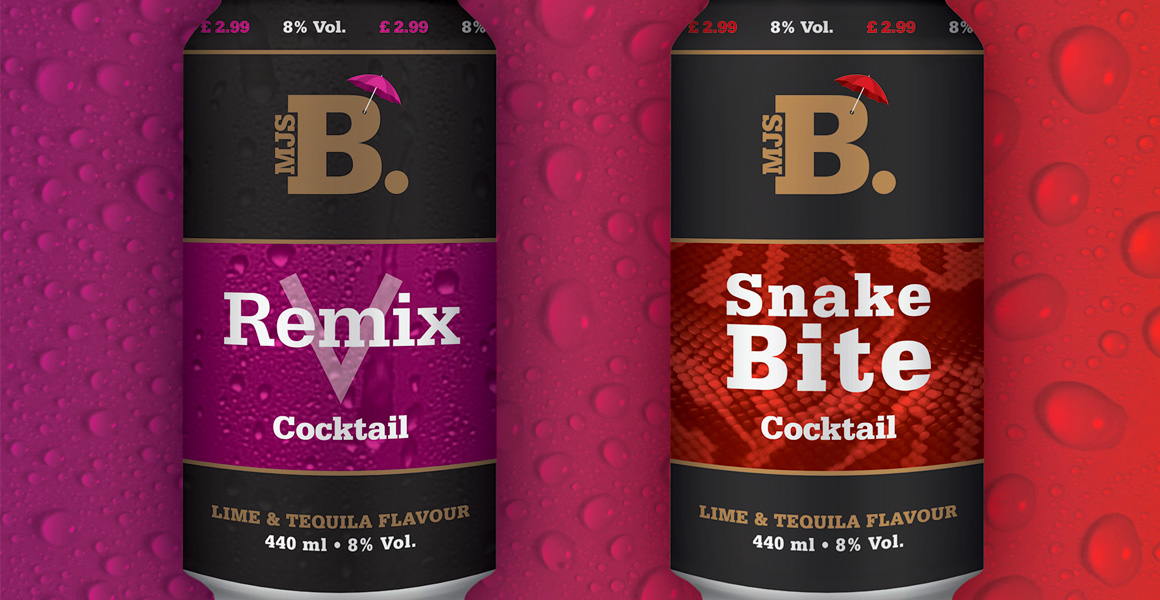 A new brand is muscling in on the pre-mix sector, exclusively for Scottish retailers.
MJS Bartender's will be available from 5 July in two varieties, Remix V and Snake Bite. The drinks come in 440ml cans, RRP £2.99, and have an ABV of 8%.
The brand is supporting the launch with a competition that will give consumers the chance to win days out and holidays, such as spa treatments in Glasgow.
There are also competitions for retailers. Every week, the retailer who uses the brand's PoS to create the best display will receive £100-worth of stock.
Retailers can also receive personalised videos from the brand, which they can use on their social media accounts.
Linda McGlauglan, MJS Bartender's marketing manager, said: "The range fills the gap in the market for a caffeine-free pre-mixed drink that tastes great in either a can or glass. We're not yet stocked in multiples, so this is a great chance for independent retailers to get ahead of their competition."
The company is urging retailers to stock MJS Bartender's in the chilled pre-mix range, next to brands like Dragon Soop.
More: How Scottish retailers are adapting to minimum unit pricing