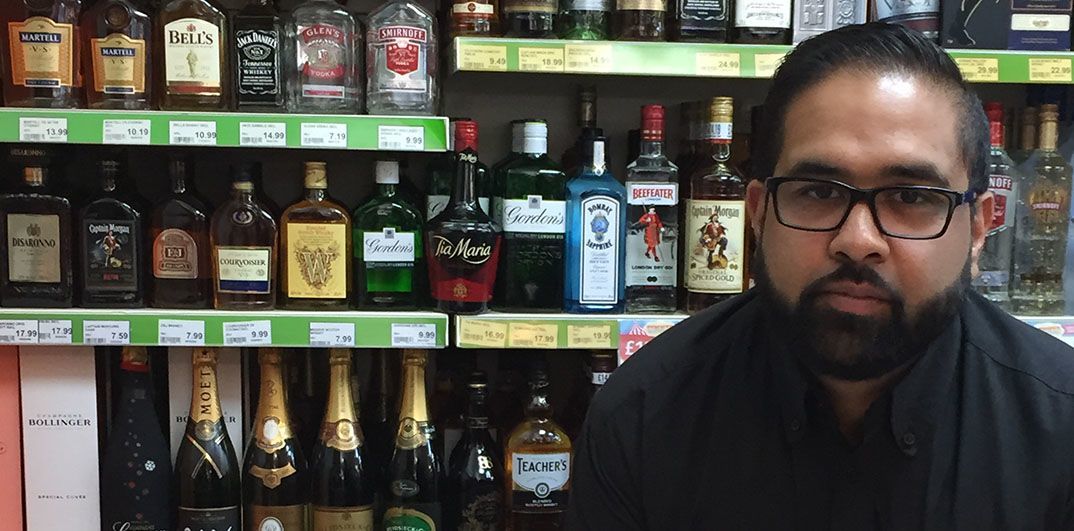 A retailer who has suffered repeatedly at the hands of drunken customers has slammed renewed calls from lobbies and thinktanks to introduce minimum alcohol pricing.
Nishi Patel, who runs a Londis store in Thamesmead, Kent, said the pricing proposal would lead to an increase in theft and abuse and fuel the illicit trade.
He told Retail Express that he and his staff get attacked or abused once a week by "drunk shoppers". "My family has been threatened. It's detrimental on my staff and I've been repeatedly assaulted," he said.
Patel said calls by campaigners across the country for the Government to bring in minimum pricing, which would set prices at 50p per unit of alcohol, would only hinder his business. "These people just want to drink. They rely on it and if the price increases they'll use any method to get it. They might start robbing our stores or turning to bootlegging," he added.
"People won't be able to afford it but they will always want to drink it. It's like tobacco. The Government needs to think about the impact a price rise will have on us."
The most recent calls came from the campaign group Alcohol Health Alliance and the Institute of Alcohol Studies.
Carlo Gibbs, policy and public affairs manager at the Wine and Spirits Trade Association, which is campaigning against minimum pricing agreed. "It actually poses a greater risk to retailers from things like store theft and duty fraud, as you are making the product much more valuable," he said.
In an interview with Retail Express, Guto Bebb, MP for Aberconwy and chairman of the retail crime All-Party Parliamentary Group, said it's important that policy makers are aware of the reality of in-store crime and offenders should feel the full force of the law.
"We have to be careful that in highlighting such criminal behaviour we don't fall into the trap of excusing them. It is undoubtedly tragic that anyone acts this way in order to feed their habit but we shouldn't ignore the impact it has on the small business."
Earlier this month, Wales announced a plan to introduce 50p minimum pricing, which the Welsh Government claim will reduce crime by targeting heavy drinkers.