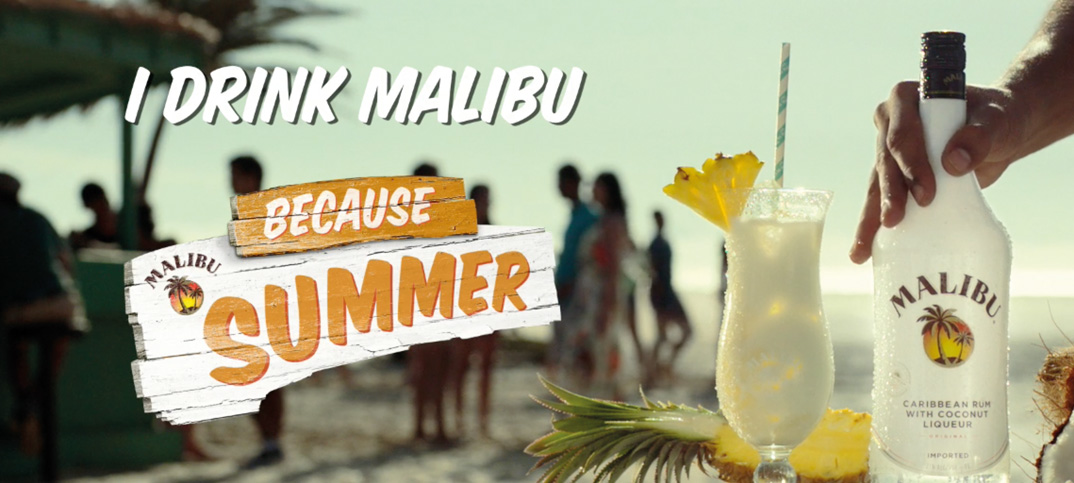 Malibu is returning to TV for the first time in four years in a campaign that will run until July.
Running with the strapline 'because summer', the advert has four different endings that promotes different drinks; a Piña Colada, Malibu Cola, Malibu & Pineapple and Malibu's pre-mix cans.
Adam Boita, head of marketing at Pernod Ricard, said the TV adverts would show during programmes that are most watched by 18-24-year-olds.
"Malibu is experiencing 1.8% value growth on its original format and 1.3% on its Pineapple flavour. To make the most of summer sales, ensure you're stocking a range of Malibu lines," he added.