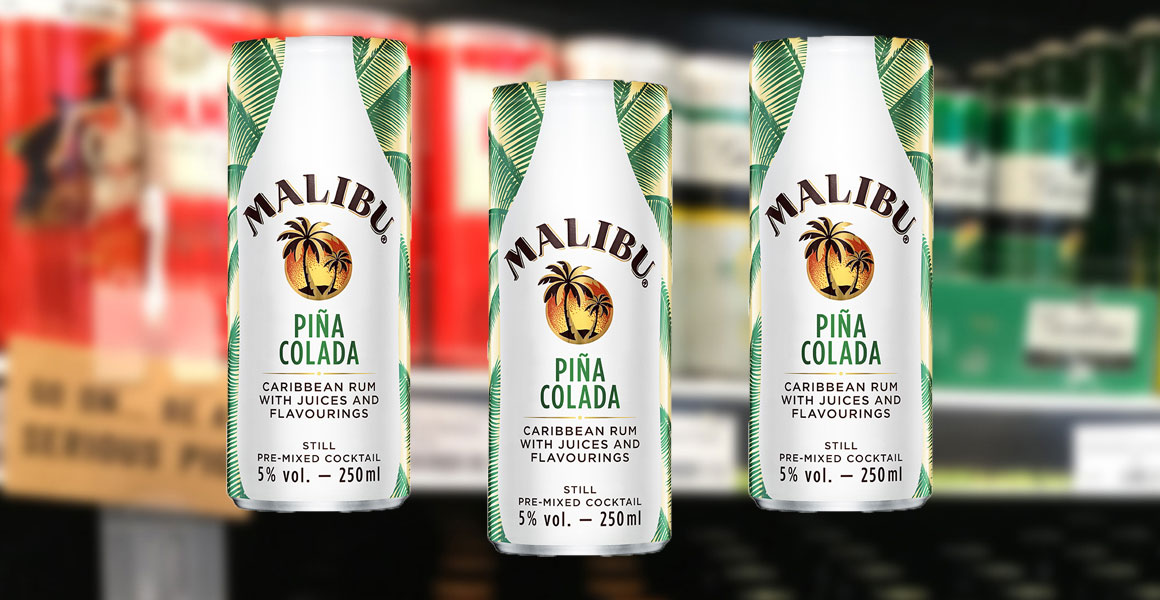 Convenience retailers can drive pre-mix sales as Malibu extends its range with Piña Colada.
Aimed at 18-24-year olds, the lines have an RRP of £1.80 and will be backed by social media activity. Piña Colada is available now and replaces the brand's Strawberry Kiwi line.
James Middleton, impulse channel director at Pernod Ricard, said the line will help retailers drive summer sales by offering Malibu's most well-known cocktail in an on-the-go format.