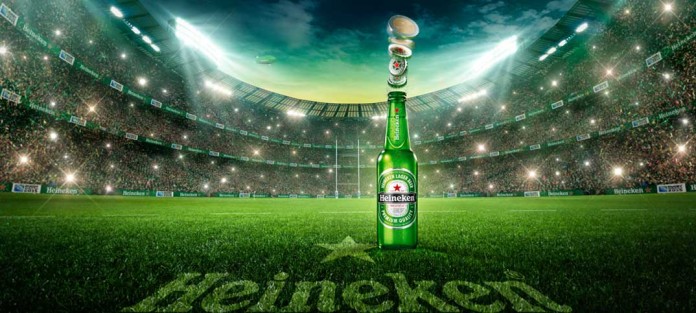 Craig Clarkson, category and trade marketing director, Heineken, tells betterRetailing why just getting a few basics right can give retailers a great opportunity to profit from the Rugby World Cup, which starts this week

Retail Newsagent How big will the Rugby World Cup be for independent retailers in terms of sales opportunities?
Craig Clarkson I genuinely believe that the Rugby World Cup will be as big as retailers make it. I don't think it will be like the football World Cup, where absolutely everyone will be looking out for it, so retailers will have to work harder to gain extra sales.
There will be a core of rugby fans who will definitely be watching, as well as general sports fans. If we can get retailers to let these sports fans know what days the games are on, what time they take place, and have decent offers on beer and snacks, it will be a big incremental sales opportunity.
RN What is Heineken doing to specifically support independent retailers during the tournament?
CC We've launched a number of initiatives. We have brought the Webb Ellis trophy to a number of businesses, including convenience stores, where customer can come and take pictures and take part in games, which has generated a lot of interest around the tournament.
We'll also have a wide range of rugby-themed point of sale material available to retailers, which will tie-in with our 'Coin Toss' and 'Golden Bottle' on pack promotions giving away prizes on Heineken packs. And for stores involved with our Star Retailer scheme, we have given them rugby scarves to give away to shoppers when they buy a four pack of Heineken.
RN How will you keep retailers and shoppers engaged during the tournament?
CC We have taken a multichannel approach to this, and we'll be working closely with wholesalers and cash and carries to set up World Cup 'stadiums' in depots, where retailers will be reminded when games are taking place. We'll also give reminders when retailers make online stock orders to make sure they stay stocked up and don't miss out on incremental sales.
We're also identifying convenience stores located near to stadiums where matches are taking place, and we will launch Heineken 'fan zones' close to these stores to drive extra business for retailers.
RN What tips would you give to retailers for maximising sales around the Rugby World Cup?
CC Stay on top on when games are taking place and keep well stocked up on alcohol and snacks. Our research shows that 92% of rugby fans will be watching the matches from home and 47% of these will be consuming beer, so making sure you have great availability on beer and keeping a number of products chilled will be key to driving sales.
Want to learn more? Retail Newsagent (out 18 September) is full of advice and news to make your Rucby World Cup profitable.