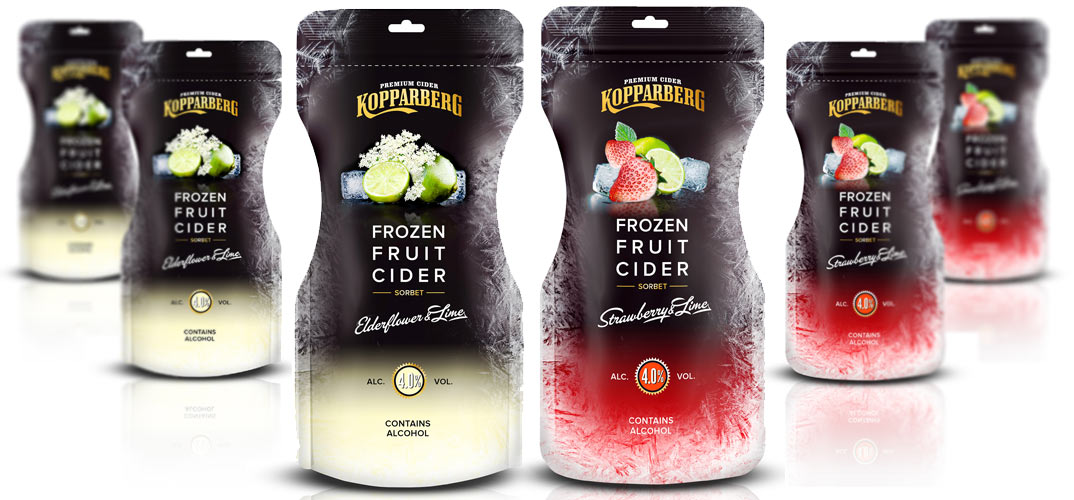 Retailers who are looking to increase their frozen alcohol offering can stock Kopparberg Frozen Fruit Cider from May.
Available in 250ml pouches in Strawberry & Lime and Elderflower & Lime flavours, RRP £2.99, the world's first frozen cider will be supported by a PR and social media campaign from spring into summer.
Kopparberg Frozen Fruit cider comes in a metallic pouch and takes eight hours to freeze.