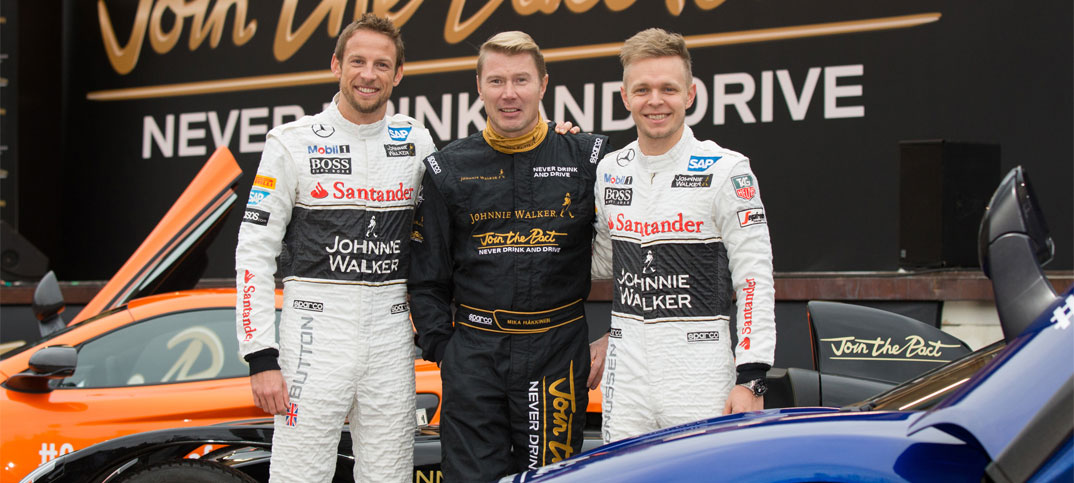 Johnnie Walker has launched its seasonal "Never drink and drive" campaign to coincide with new Scottish drink driving laws.
The Diageo whiskey brand has provided 30,000km of safe rides home in the UK to encourage people to not drink and drive, as part of their "Join the Pact" responsible drinking programme. The brand has teamed up with taxi service Uber to offer London, Manchester and Leeds customers a safe ride home during the festive period.
Diageo has also entered a new partnership with the Department of Transport's "Think" campaign, which will feature on outdoor and digital media.
Andrew Cowan, country director at Diageo, said: "We hope that everyone takes part in Join the Pact and makes that public commitment."
Earlier this month Johnnie Walker staged a driving event in Edinburgh centre, with F1 stars Mika Häkkinen, Jenson Button, and Kevin Magnussen demonstrating their control skills around the town centre.