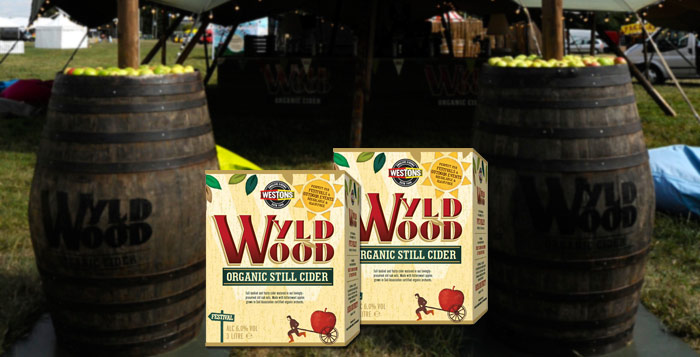 Weston's Cider's organic brand Wyld Wood is set to receive huge support during the summer month including a sponsorship deal with Jamie Oliver's Big Feastival.
As part of a £3.5m brand investment across all Westons brands, Wyld Wood will also receive support through consumer advertising and social media campaigns.
Wyld Wood is also re-launching its 3litre bag in box format to maximize out of home drinking opportunities. The packaging will include a bright sun flash to highlight the glass free and re-sealable packaging, perfect for outdoor activities.
Ian Lewis, Weston's head of marketing, said: "Wyld Wood has seen great success in the off-trade, consuming a lion's share of the market and as we enter the summer months it is key that we position the brand as the perfect outdoor cider."