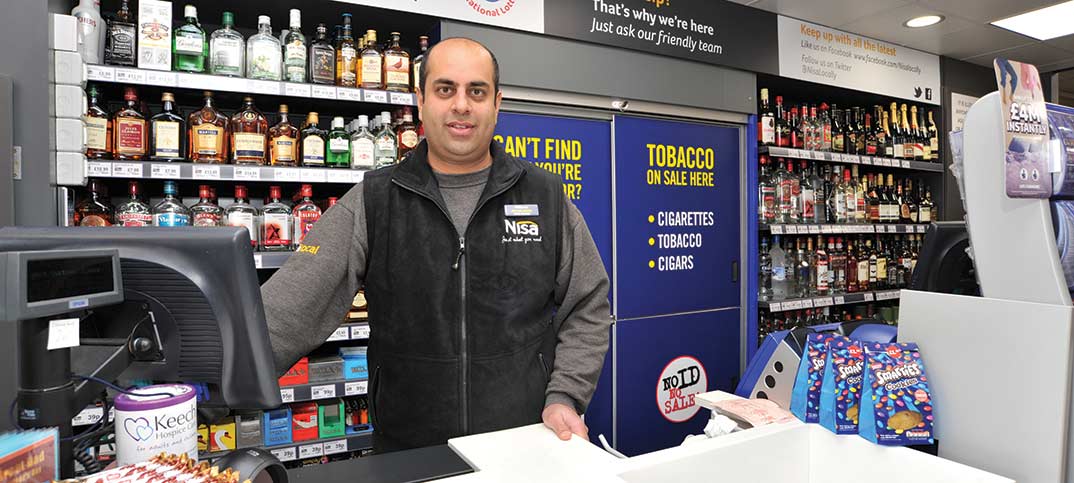 Just as the 'craft' trend has revolutionised the beer market, the growing popularity of premium spirits is leading many retailers to seriously re-think their ranges. This week RN speaks to retailers about taking advantage

"It's definitely a growing trend," says Peter Mann, owner of Nisa Local in Luton. "I think it started in the on-trade and is now reaching convenience. I'm looking at expanding my range of niche, premium brands – shrinking my cigarette gantry and making more room for spirits behind the counter."
So how can retailers make the most of this growing opportunity? And what mixers should they be bringing in to match the increasingly experimental tastes of their customer base? Here we talk to four leading retailers to find out how they've made a success of spirits in their store.
Get your display right
Stocking both premium spirits and premium mixers raises further questions for retailers: how to most effectively merchandise products that go together, but come from two such different categories?
Paul Keys' solution is to have his premium mixers in two positions. "They're out in the part of the shop with the other tonics, but I also have them merchandised alongside the gins," he says.
Similarly, Joe Williams makes sure his mixers and spirits are positioned "right next door" to his spirits fixture.
"You've got to cross-display the two," he says. "People are less likely to buy a premium spirit if you don't have a quality product to go with it, so you've got to show them you have it."
Paul Keys has also decided to ditch his cigarette gantry, and use that space to display his spirits instead. "Everyone has to look at that space behind the counter, so it doesn't make sense to use it to display something that nobody is allowed to see," he says. "Instead, I've put the spirits there, bring them into people's eyeline. It helps with the premium spirits in particular, which are presented in such nice bottles."
Peter Mann also emphasises the importance of making the best use of customers' own line of sight when it comes to encouraging them to trade up to a more premium spirit.
"You could talk to your customers, explaining to them it's a better product, but most of the time people don't want to be harassed and told what to buy – they come into my store every couple of days and just want to get in and out," he says. "A better way to engage with customers is to put offers or branding near the counters, and just let them see it for themselves."
Want to know more? Read the full feature in this week's RN.