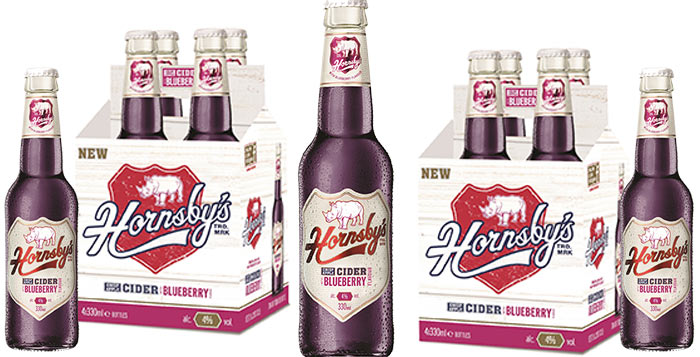 American-style cider brand Hornsby's is getting set to refresh the UK market by launching its blueberry variant.
Hornsby's Crisp Apple Cider with Blueberry (4% ABV) is capitalising on the growing popularity of fruit flavoured ciders.
Launch info
Hornsby's Crisp Apple with Blueberry
Format:

4 x 330ml
Volume:

4% ABV
The flavour is being backed with a summer marketing push aimed at the brand's young adult target consumer, with PoS and promotional support materials in development.
Hornsby's brand manager Amy Burns said: "Since launching the brand to the on trade last year and to the off-trade in February, Hornsby's has been buoyed by a growing consumer interest in new cider serves and flavours from around the world."
Hornsby's Crisp Apple, Crisp Pear with Strawberry & Lime, and Crisp Apple with Blueberry, are now available in 330ml 4-packs.
Fact: Blueberries have overtaken raspberries as the second most popular berry in UK supermarkets