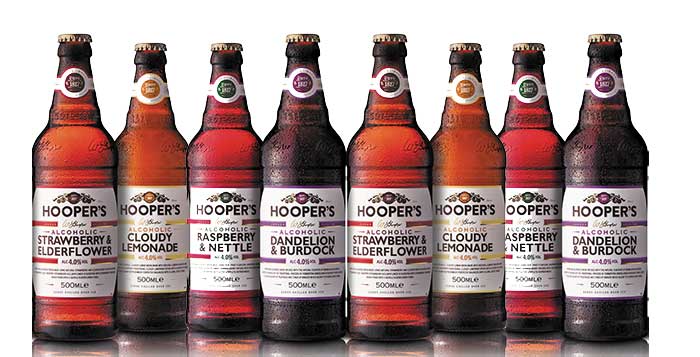 Global Brands is celebrating the heritage of Hooper's with a new bottle design on shelves now.
The design follows a successful year for the brand, which recently extended its line-up of traditionally British alcoholic brews with two new variants: Strawberry & Elderflower and Raspberry & Nettle.
Simon Green, Global Brands marketing director said: "Hooper's growth over the past 12 months has been phenomenal, and we're pleased to continue our investment in the brand with the development of a new bottle design."
Hooper has grown 245% in the off-trade.