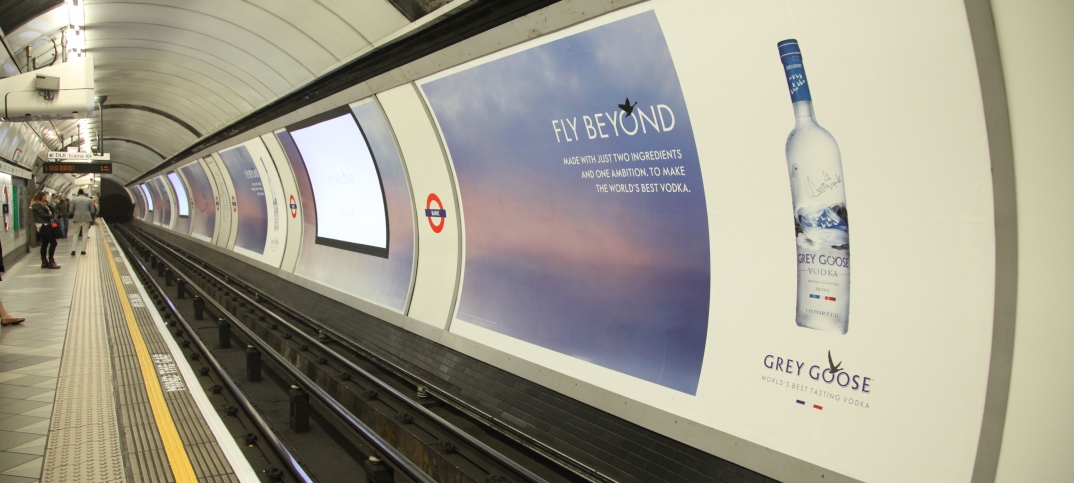 Grey Goose is advertising across the full length of the Northern Line northbound platform at London's Bank Station until December 28.
This is the first time that a brand has owned the entire media available on the platform and forms part of Grey Goose's £1.8m 'Fly Beyond' campaign.
The campaign has previously featured in digital and print, as well as in cinemas.