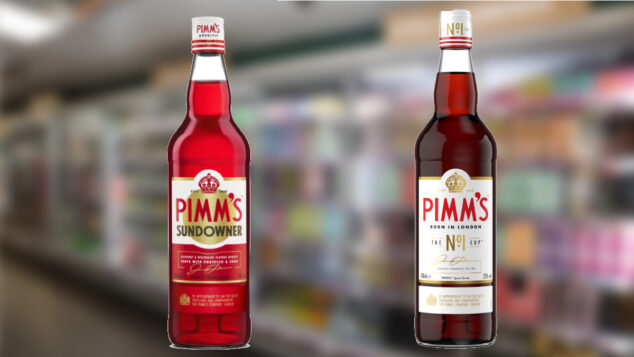 Diageo GB has unveiled a new variety of Pimm's, Pimm's Sundowner, as well as a new bottle design for the original No.1 variety.
Pimm's Sundowner is a raspberry and redcurrant aperitif with a 18% ABV. It will be available to wholesale and convenience from 24 May in a 70cl bottle format with an RRP of £15.
According to Diageo, early evening 'aperitivo' moments are growing at 46%, growth which Pimm's Sundowner is well placed to capitalise on.
Diageo launches limited-edition Cîroc Summer Citrus vodka
The supplier recommends a spritz with prosecco, soda and fresh raspberries, giving retailers opportunities to cross-sell products.
"The early evening moment is continuously growing with 58% of consumers choosing to drink cocktails from 5-8PM," said Adrienne Gammie, gins, Pimm's, Baileys, and non-alcoholic spirits marketing director at Diageo GB. "Pimm's Sundowner has been created just for this occasion and appeals to the growing popularity of spritz serves by providing people with a new way to spritz this summer.
Meanwhile, the new design for the Pimm's No.1 bottle will be available from June. Diageo wants the design to give a modern look and feel while paying homage to the original design.
Diageo launches alcohol-free Gordon's spirit & tonic RTD
Diageo will be supporting the new product and redesign with a £1m 'We Will Summer' ad campaign.
"This is an incredibly exciting time for the Pimm's brand," Gammie added. "Following on from nearly 200 years of success as a popular summer drinks choice, it's great to see how we can keep the brand relevant to consumers today and continue to innovate and provide delicious new oprions for our consumers.
"The new pack design provides Pimm's No.1 with a new look and feel while still epitomising the British summer that we know and love."
Read more product news