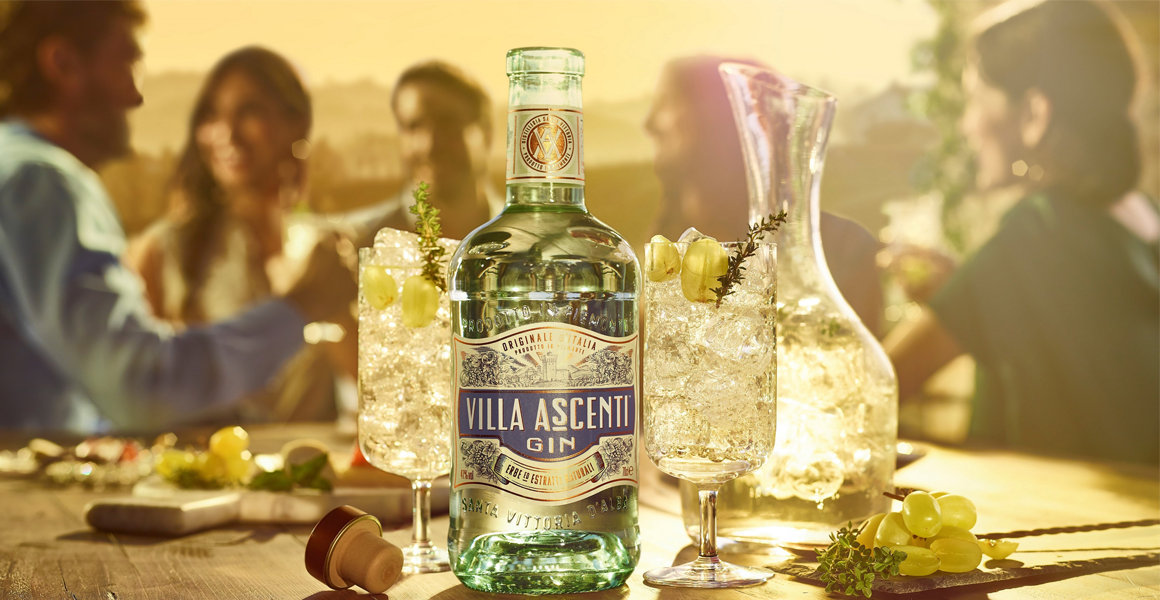 Diageo Reserve has launched a new super-premium Italian gin, Villa Ascenti Gin, with an RRP of £35.
In the UK, there has been a 38.6% increase in volume and 41.3% in value of gin, and the spirit represents 4% of Diageo's net sales, having grown by 28% during the first half of Diageo's 2019 financial year, with Gordon's and Tanqueray delivering double-digit growth.
Tanya Clarke, general manager at Diageo Reserve Europe, said: "Gin has been the runaway success story of the industry over the last decade and its growth trend shows no signs of slowing down. Villa Ascenti Gin is rooted in provenance and brings local, fresh ingredients from Piemonte to life. Its use of locally grown ingredients from Piemonte, alongside some of the more classic botanicals associated with gin, has allowed us to create a high-quality liquid, which we hope existing and new gin drinkers will love."
Two signature serves have been developed to inspire consumers on how to best drink Villa Ascenti Gin: Villa Ascenti Classico (for sharing) and Villa Ascenti & Tonic.