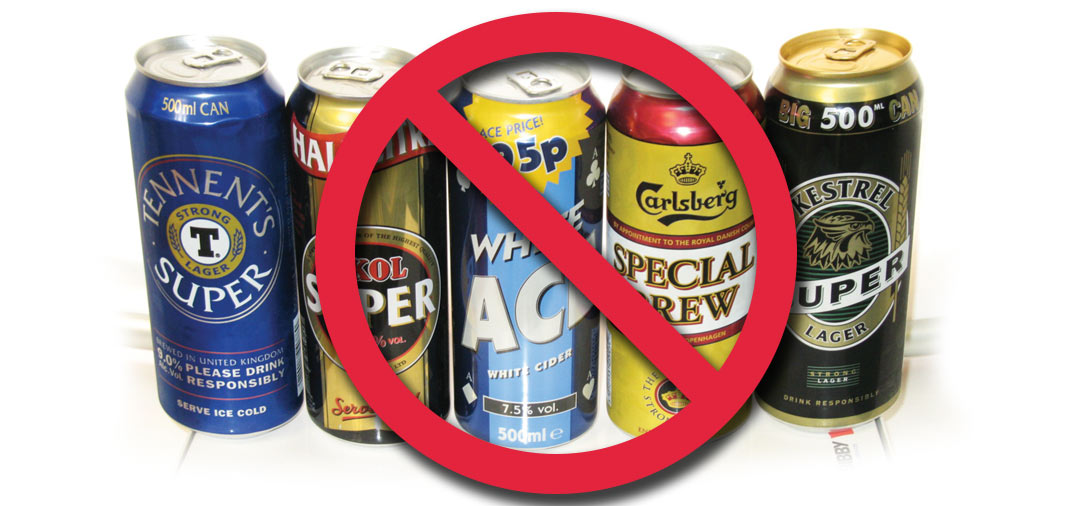 C-STORES in Ipswich have praised a police initiative that has curbed anti-social behaviour by stripping the city's shelves of super-strength beers and ciders.
Suffolk Police said the 'Reducing the Strength' campaign, launched in September 2013, has cut incidents of street drinking in some areas of the city by as much as 73%, compared with the same period last year.
"This is a clear reflection our efforts are working," said assistant chief constable Tim Newcomb, but added there was still a long way to go. "We will continue to engage with those retailers who are yet to come on board."
'More people die from super-strength alcohol every year than from heroin'
Two-thirds of alcohol retailers in the city have so far joined the scheme, and Ipswich retailer S Kumar of Bourne End Stores told Retail Express the initiative has had a positive effect on the area, even if it has dented his sales.
Londis retailer K Suresh said his till is down by £500 a week but that the benefits to the community outweigh the costs. Some smaller retailers, though, refused to sign up.
Sawarn Kaur of Amar Brothers said: "We're a small shop and only sell super-strength drinks to people we've known for years. Our business would sink otherwise, we're just about keeping afloat."
Anil Patel of MK News told Retail Express at the scheme's launch last September (RE, October 9, 2012) that joining would cost him regular customers. But its positive effects have made him reconsider.
"Even without signing up, we've noticed sales of super-strength have gone down and there's been a noticeable reduction in drunkenness in Ipswich from three years ago."
Q&A:

Andrew Mason, Inspector, suffolk police
The 'Reducing the Strength' campaign has seen street drinking and crime fall by up to 73% and 31%, respectively, in some parts of the city, but inspector Andrew Mason says the benefits of the scheme could go even further.
RE: Has the campaign reduced anti-social behaviour against local shopkeepers?
AM: The reduction in anti-social behaviour was 44% across the 26 Co-ops that signed up for the whole year.
RE: How many other constabularies have talked to you about implementing a similar scheme?
AM: It's easier to list the ones that haven't contacted us. Almost everyone has.
RE: How will you persuade stores that haven't signed up to join?
AM: We need to engage with them. It's not just about street drinking, it's also about public health. More people die from super-strength alcohol per year than from heroin.
RE: How much difference has it made to Ipswich?
AM: It's been very positive. It's a much better experience walking through the town now.